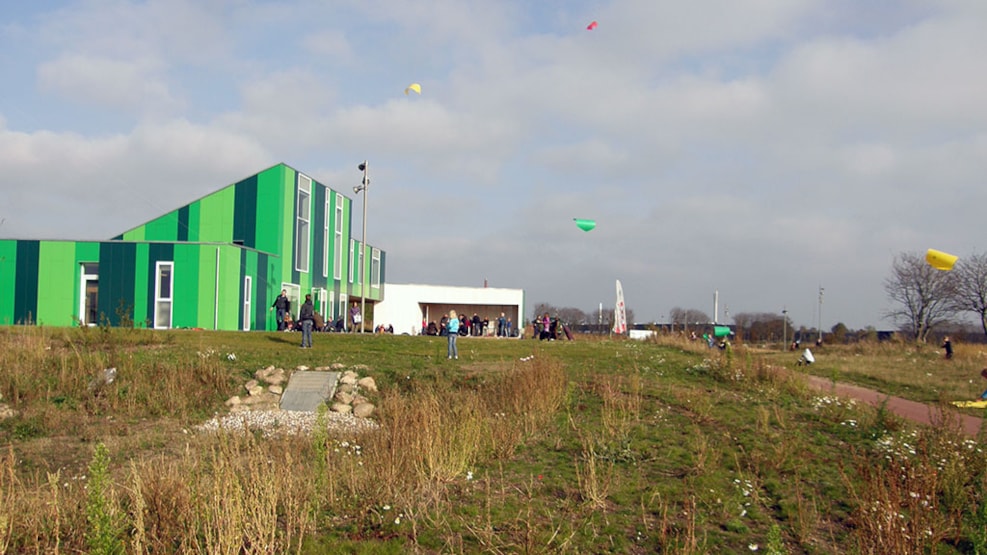 Mulighedernes Park (The Park of Opportunities)
Mulighedernes Park is a gathering spot for people of all ages. There is a multi-purpose hall next to the park with a café and game facilities and a multi-purpose field where you can play different games.
The park is separated by hedgerows and an extensive system of paths form the park's skeleton. Follingsstien is the through-going path connecting the Park of Opportunity with Mølleparken. The red asphalt path meanders from activity to activity throughout the park.
In the northern part of the park, you will find small garden spaces for young children. You will also find the dragon garden with a maze, a cave garden, fruit garden, tiger garden and stone sculptures. In the middle of the park you will find the green multi-purpose hall, a skate park made in cooperation with the professional skater Teit Andersen, an amphitheater and a BMX track. In the southern part of the park, there is a scout hut with a campfire place and a fenced area for dogs, where they are allowed without a leash. A special enclosure is reserved for puppies.
The park is open 24 hours a day.