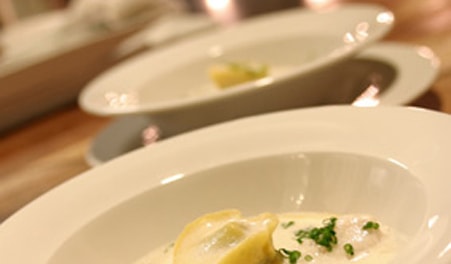 Mulbjerg Kro
Mulbjerg Kro offers delicious food and good experiences in beautiful surroundings. The friendly staff is always ready to help. It is also possible to host events there, such as birthdays and weddings.
A la Carte
On the weekends from Friday to Sunday, the restaurant at Mulbjerg Kro is open for a la Carte.
Events at Mulbjerg Kro
If you are going to have a birthday party, a wedding or or something completely different, it is possible to host it at Mulbjerg Kro, where the staff are ready to make the day unforgettable.
Read more on www.mulbjergkro.dk