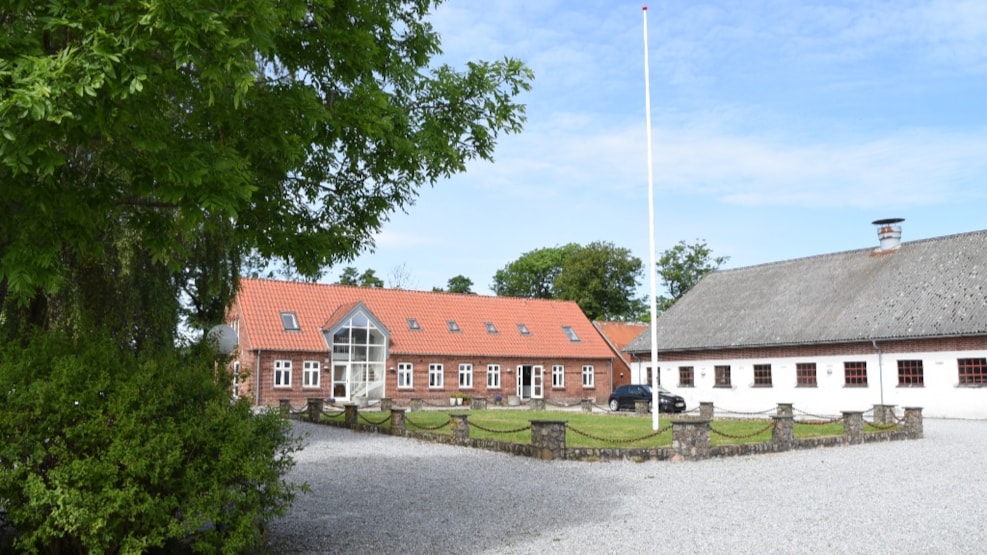 Lyngsågård
A farm stay with space to frolic, facilities for everyone and even a lovely sandy beach only 1 km away.
Lyngsågård is an older country house, which is continuously renovated. In the fields around the farm walk the free-range animals: goats, pigs, sheep, donkeys and heifers. In the garden, which is ideal for outdoor games, you will also find the campfire site. The farm is peacefully located on the edge of Lyngsås holiday home area.
The main building at PMU's open-air farm Lyngsågård can be rented for an eventful holiday in scenic North Jutland, where you along the North Jutland east coast will experience beautiful wildlife and a varied landscape.
In the main house at Lyngsågård, you will experience a modern, bright and well-kept house inside.
The house's central room is the dining room, where the large plank table invites to cozy meals with the whole family.
There is space for communal cooking in the large kitchen, while the little ones can enjoy themselves in the house's playroom next to the living room.
The ground floor contains a kitchen, dining room, living room with pool table, playroom, 2 bedrooms and a large bathroom. From the living room there is access to the large southwest facing terrace.
The first floor has 7 rooms, a repos and 1 large bathroom.
The house has 14 beds on 2 floors and a total of 9 rooms.
NOTE! Be aware that the farmers on the farm look after the animals and work in the stables and in the fields around you. However, you have the house and the garden all to yourself.