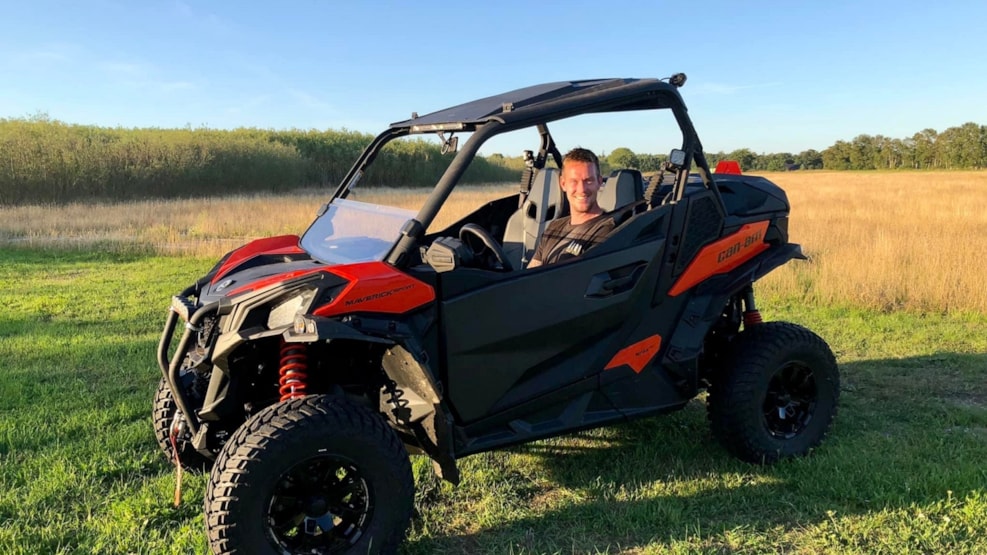 Læsø ATV
Læsø has factually more than 100 kilometers down the road, near the asphalt road, Grusveje and Skovveje tælles med. Og én af de most fornøjelige måder at come round på he med en såkaldt ATV or UTV.
Læsø ATV other top ATV's or UTV - all masks are meant for 2 people and forsynet with number plate, so that you can see them publicly.
Læsø ATV has two ATVs and one UTV, all of which are registered, so they can drive on the roads - that means you can drive all the places you can also drive a car.
The machines are rented out on an hourly basis, so here it is possible to see Læsø in a different way – with the wind in your hair and where the transport is an experience in itself. All vehicles are registered for driving on public roads and are approved for two people - so a child can, for example, have a fun experience.

Included in the price is instruction, loan of helmets, full tank and cleaning, and then there are luggage boxes fitted to all vehicles – for the packed lunches, swimwear and souvenirs bought along the way.
It is also possible to have the machine or machines delivered by agreement - for example, we have several people who book machines for delivery at the airfield! Call for price for delivery and subsequent collection anywhere on Læsø or check our Facebook for prices etc.

You can easily get around with an ATV or UTV - it is easy to drive, and you will of course receive thorough instructions before we send you or you off.
And a short explanation: All Terrain Vehicle = ATV. UTV is Utility Terrain Vehicle, and utility means something like useful, and here there is also a cover and more cargo space...
Find Læsø ATV on Facebook or call Simon on 61 30 28 94. We look forward to seeing you!