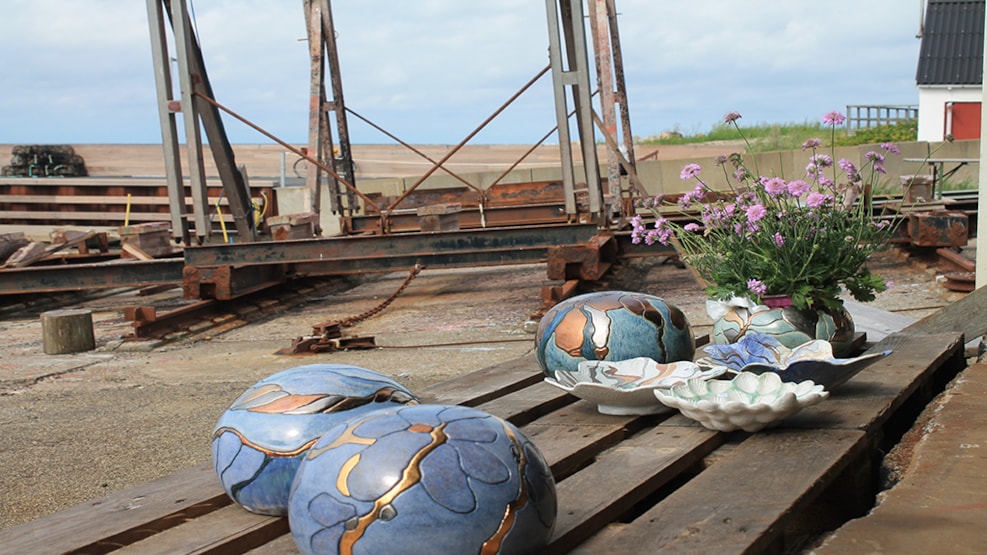 Læsø Art Festival
Offers in week 30 a sea of different art forms around Læsø
Come and meet Danish and Nordic artists, who together present a wide range of exciting arts and crafts.
Visit galleries and untraditional exhibition venues and experience how the artists incorporate Læsø's fantastic nature in the Art Festival.
The week offers workshops, concerts, performances, lectures and an art hunt for both children and adults.
A presentation of each artist can be found in the beautiful Art Festival Catalog, which can be picked up free of charge at Læsø Tourist Office in Vesterø,
Læsø Library in Byrum and Østerby Service Center, as well as with many of the island's traders.
All information is also available on the website: www.laesoekunstfestival.dk
Læsø Art Festival was first held in 2012 and has since grown into an event that in an intense summer week attracts many thousands of visitors.
The purpose of Læsø Art Festival is to strengthen, develop and inspire the culture on Læsø across permanent residents and artists from outside.
Throughout the years, Læsø Kunstfestival has built on a voluntary board and a great commitment from Læsø Erhvervsliv,
Læsø Municipality and permanent residents of Læsø.