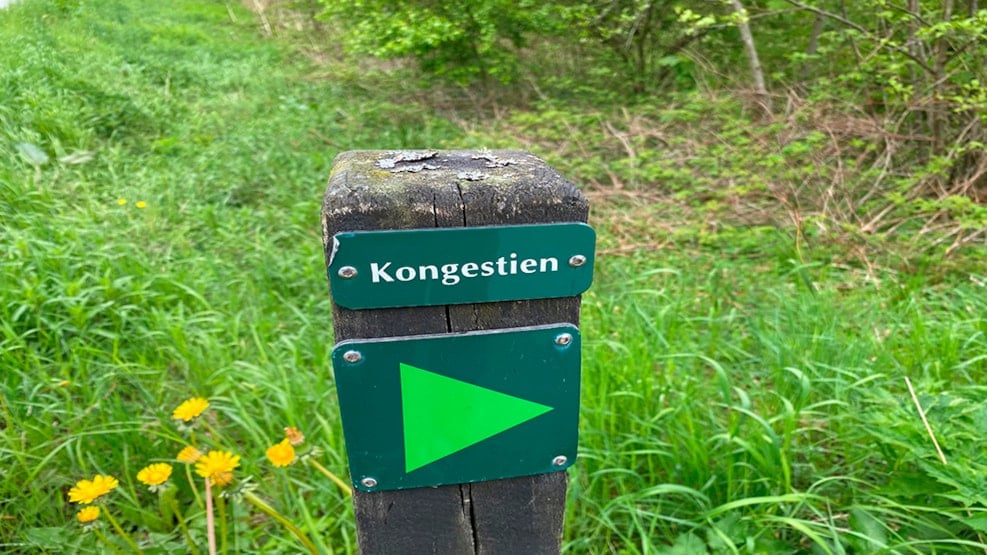 Kongestien 8 Km trail
The Bangsbo area in southern Frederikshavn is a popular destination with many gems. Here you can enjoy the fantastic nature on a walk along the path with the royal sounding name – Kongestien (The Kings trail).
The 8-kilometer-long Kongestien runs through hilly terrain, with challenges for anyone who likes to hike.
The trail starts from Bangsbo Hovedgård and goes through Bangsbo Animal Park. It follows Bangsbo river for a while, then crosses the river and goes towards Donbæk cemetery. Here you can see traces from the Iron Age, in the form of 62 burial mounds. Borgbjerg and Kongehøj are together the largest burial mound in the area. From Kongehøj, which has given its name to the path, you can enjoy the view of the beautiful landscape.
The path continues towards Vandværks lake to the north. From Vandværks lake you go west, through Vandværks forest and up towards Cloos tower. From here you can follow the path along Donbækvej back towards Bangsbo Hovedgård.