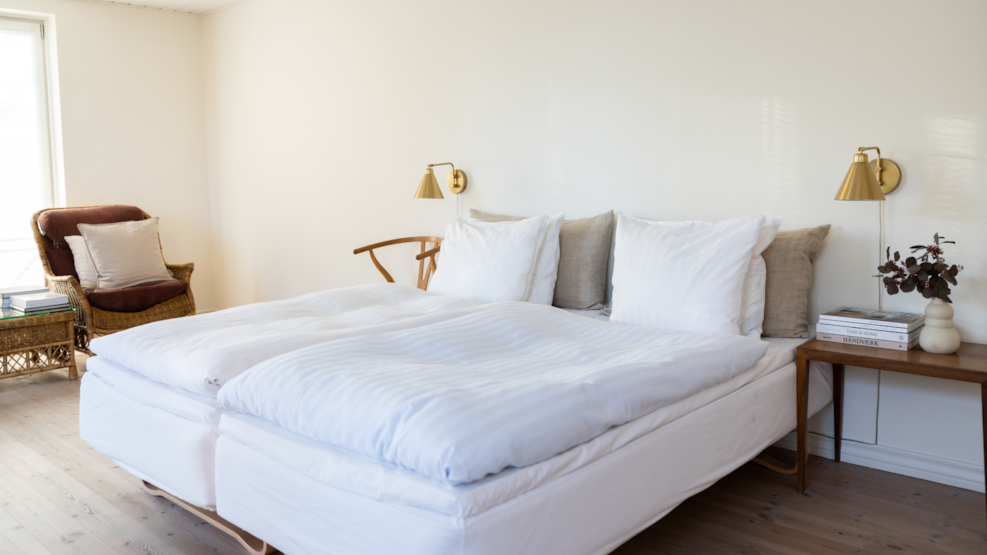 Hotel Aahøj
Welcome to Hotel Aahøj in Sæby. Situated in an old, beautifully landscaped garden running down to the stream.
We do our utmost to uphold a relaxed atmosphere and offer our guests a sensation of peace, quality and quiet contemplation.
Distance to Sæbygaard Skov only 200 m which is one of Denmark's most beautiful beach woods.