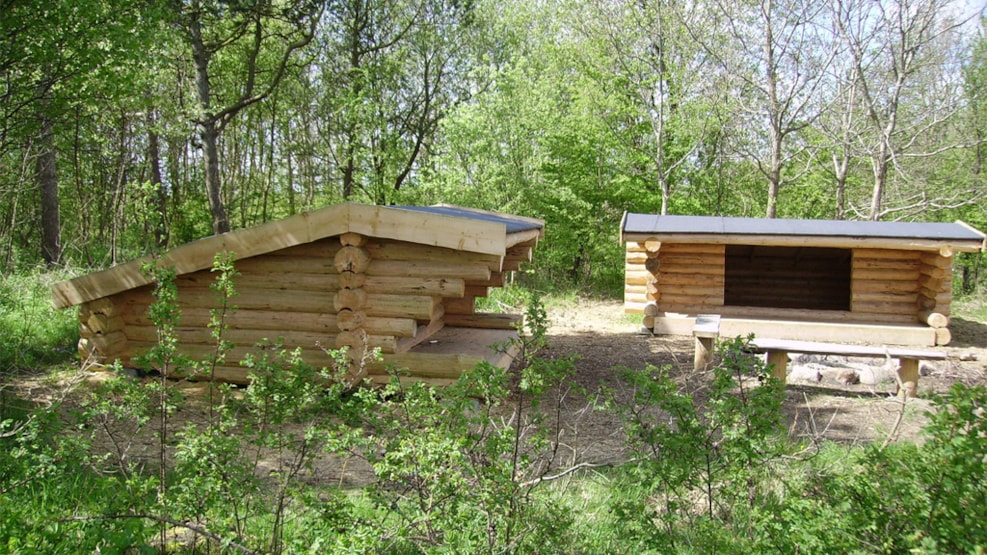 The Horse Shoe - Camp site
The area contains three shelters with room for 15 people.  There are tables/benches and a barbeque and fireplace.  You will find a toilet building close by. The area is suitable as a coast spot for sailors in dinghies, rowboats or kayaks. 

Hesteskoen is the only nature area in Aalborg East where people can get all close to the fjord. There are many opportunities for an outdoor-life near or at the Limfjord. There is a nice beach and good swimming area for children and adults. At Hesteskoen there is shallow water.
It is also possible for canoe- and kayak sailors to spend the night in the shelters on the primitive camp site.
There is also the possibility of fishing for prawns and crabs in the fjord.