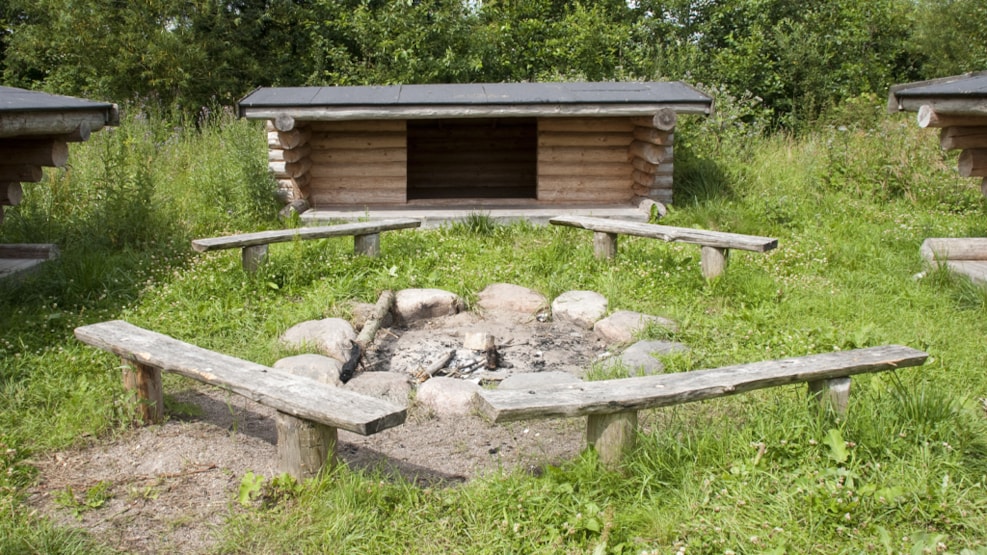 Hasseris forest - Camp site
Area 1 contains a fireplace and 1 shelter with room for 5 people. However, there are no access to water and toilet. Area 2 contains a fireplads and 4 shelters with room for 20 people. You will not find water or toilets here either. 
Hasseris Skov is surrounded by beach-area, cultivated fields and is bounded by the Limfjord on the north and Hasseris stream on the south.
Hasseris Skov is a local forest where there is access to the Limfjord and Hasseris stream.
In the centre of Hasseris Skov, there is an old shelter-forest that was planted in order to be protected from the western wind. After that, the forest has been expanded, mostly in the west.