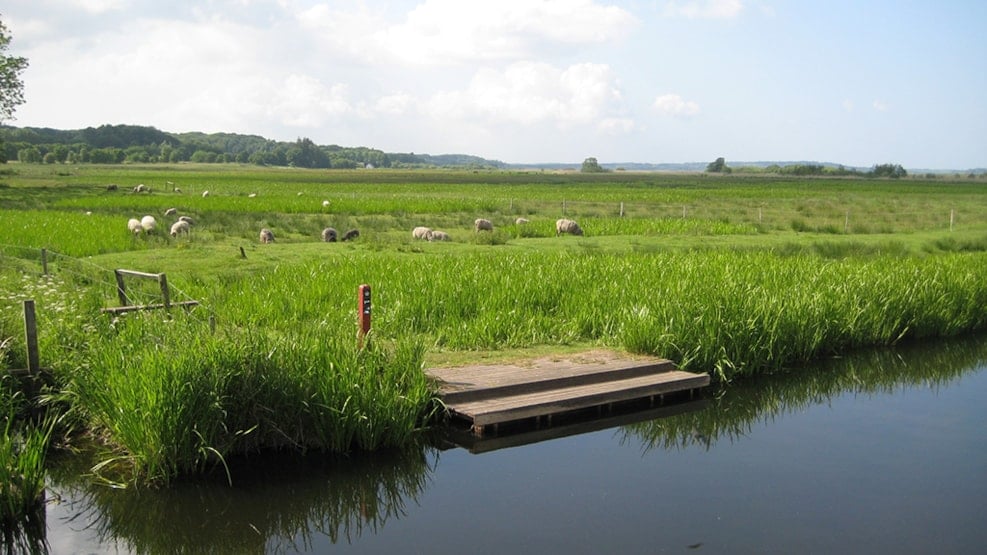 Halkær Å Camping Site
The camping site near Halkær Å has a campfire and three shelters with room for a total of 15 people. There is access to toilets and running water. The site also has a berth for those arriving by water.
Between the stream called Halkær Å and the recreated Halkær Sø, which is a lake, is Halkær Voldsted, where there used to be a fortress during the Middle Ages. In 2006, the moat around the fortress was recreated, and shelters and campfire has been constructed.
300 meters away, you will find Halkær Mølle Naturcenter, which is a nature center where you can learn about the local nature and history. You will also find several options for overnight stays nearby, as well as access to water during the summer months.
You can also visit Halkær Kro og Kulturhus near Nibe, an inn and culture house in one, which uses organic, local ingredients. Furthermore, spin- and fly-fishing is allowed all along the areas owned by Skov- og Naturstyrelsen (Ministry of Environment and Food).