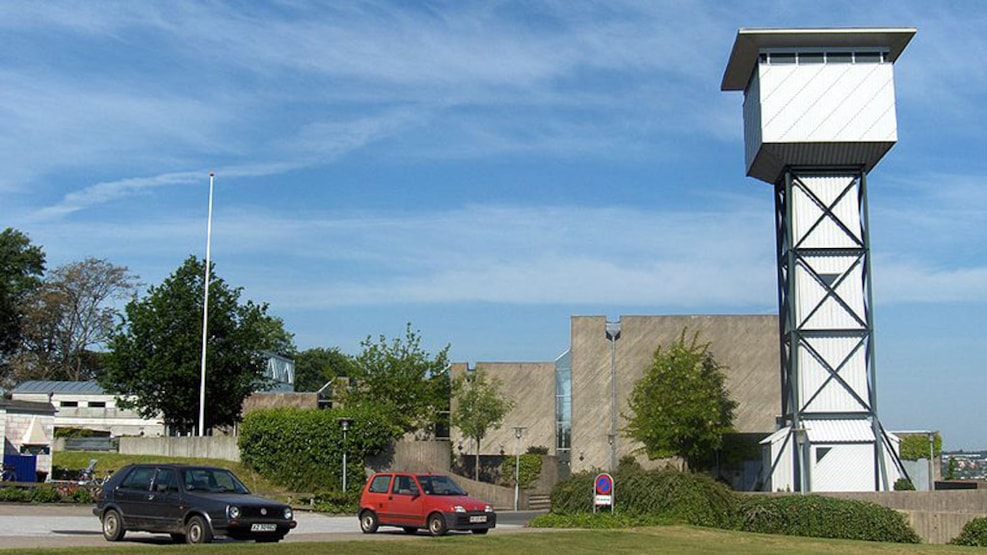 Gug Church
Gug Kirke is a Parish church which is also used for a wide variety of activities, such as a center for clubs, theatre, art exhibitions and much more. The church is located in the southern part of Aalborg.
Gug Kirke is a modern church located near the natural resort Østerådalen in the southern part of Aalborg. The church was opened in 1972, and its rough concrete façade makes the architecture very innovative compared to other churches.
The church is handicap friendly and accessible in a wheelchair and has handicap toilets.