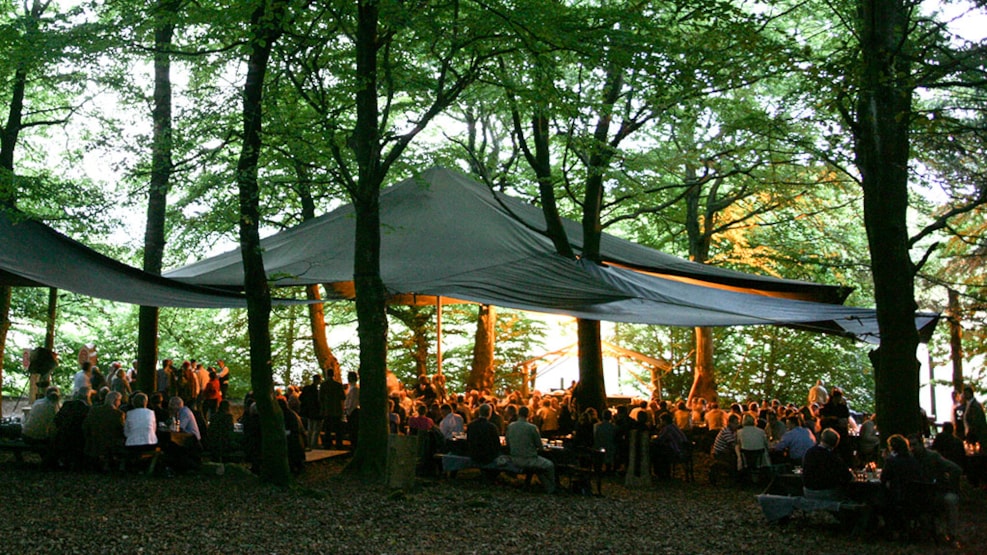 Gala under the treetops in the Robbers' Camp
Treat your guests to an unforgettable experience: A "mugging" in Rold Forrest
The history of the dangerous and renowned Robbers from Rold dates to the 1800s, where a large group of robbers ravaged Himmerland and did whatever it took to get what they wanted. Today, the history lives on… because we have allied ourselves with the descendants of the original robbers, and together we offer a truly unique and exciting walk in the forest, where you can walk in the footsteps of the original robbers. Go for a walk in the woods and we guarantee you will get an unforgettable experience.
The walk in the forest starts in the outskirts of the forest where you are welcomed by a robber who will guide you through the forest, while telling scary and bloody tales about the woods and its renowned robbers. Who knows? Perhaps the robbers are out and about at the same time as you, so be aware of jewellery and gold teeth.
When arriving at the Robbers' Camp in the middle of the woods, your night begins with a song, a lovely meal and drinks, all under the tree tops in an authentic robbers' setting. Afterwards, you can challenge yourselves and each other in fun disciplines like sawing, axe throwing and archery. The robbers have taken the whimsical Danish weather into account, so the camp is covered with large sails that ensure that the weather cannot spoil the many good experiences you get in the Robbers' Camp.
The Robber-event is very casual and there are many opportunities to network. The Robbers' Camp will leave you with a unique and different experience that you will remember for many years to come.
Capacity: 1000 persons