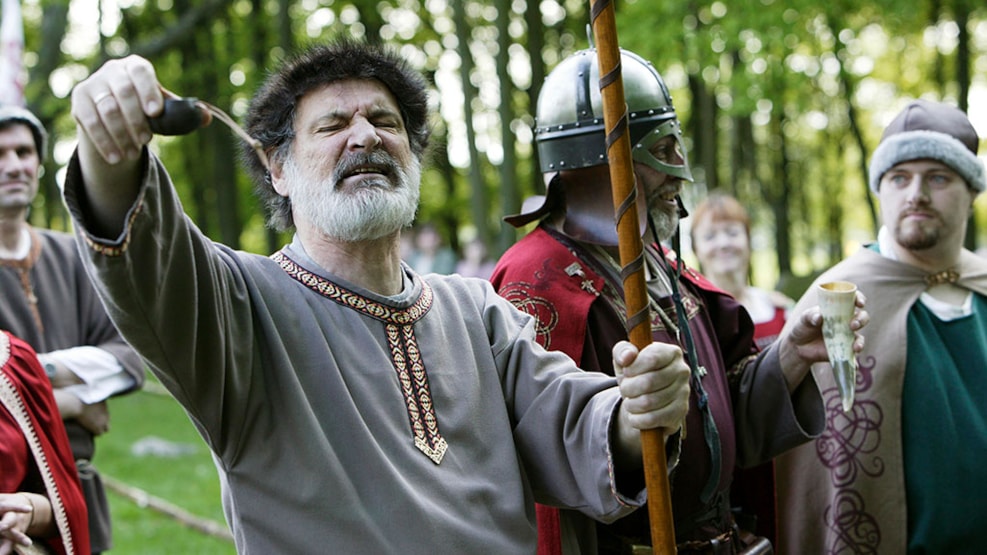 Feasting with Harald Blåtand
Lindholm Høje, the largest Viking burial site in all of Northern Europe, is located on the top of the highest hill in the area, meaning it has a beautiful view of the Limfjord and Aalborg
During the Viking times, the Limfjord was the point of departure for all expeditions to the United Kingdom and the rest of Europe, seeing as the ships used at this time could easily navigate Lindholm Å and Lindholm Høje.
The Lindholm Høje Museum allows you to host a historic "after-meeting": Feasting with Harald Blåtand (Harald Bluetooth). This event will take you more than 1.000 years back in time to when the Vikings ruled.
The Vikings have a reputation for having been anything but friendly. However, the Vikings you will meet at Lindholm Høje are both kind and friendly hosts, and upon arriving to Lindholm Høje, you will be welcomed to the burial site with a glass of mjød (mead). You will experience an exciting tale about life during the Viking times, as well as participate in different Viking activities. The event is rounded off with a real Viking meal, consumed in an authentic and very festive manner.
During the summer period it is possible to experience special performances at Lindholm Høje's very popular outdoor Viking events. The performances include both professional actors and very experienced amateurs.
Capacity: 800+ people