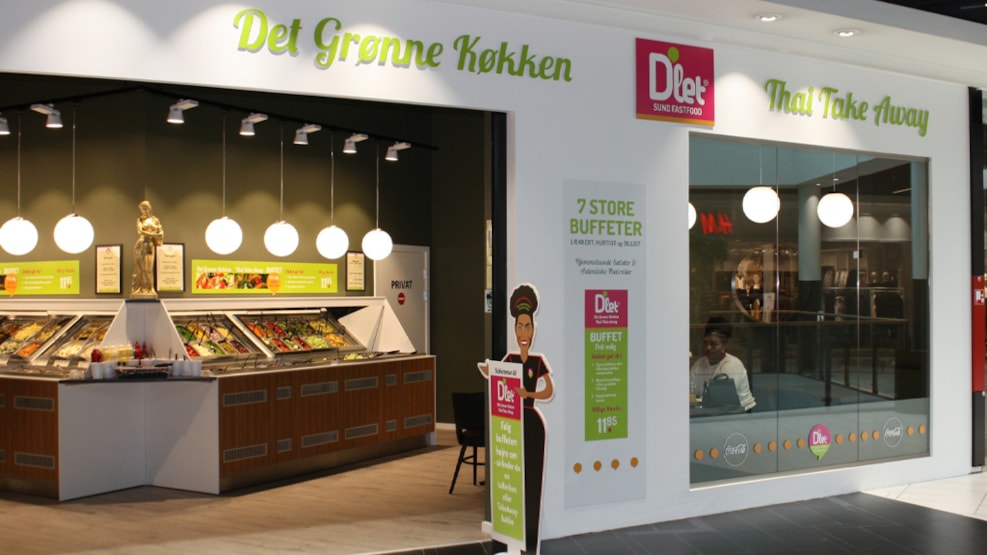 D'Let - The Green Kitchen
When you move up to the 1st floor inside of Friis Shopping Center, the smell of exotic spices hits your nose. The smell is coming from D'let, where you can enjoy the food from the huge thai buffet.
D'let – The green kitchen, is a fast food chain which offers authentic thaifood. The concept consist of a huge buffet with over 60 different salads and different varieties of meat. It's up to you, if you are interested in warm or cold food, since D'let sells both.
Eating at D'let is a simple experience. Just take a plate and fill it up with the food items you want, weigh it and pay at the register. This way you are sure to quickly be able to sit down and enjoy your meal.
Read more about D'let – The green kitchen…