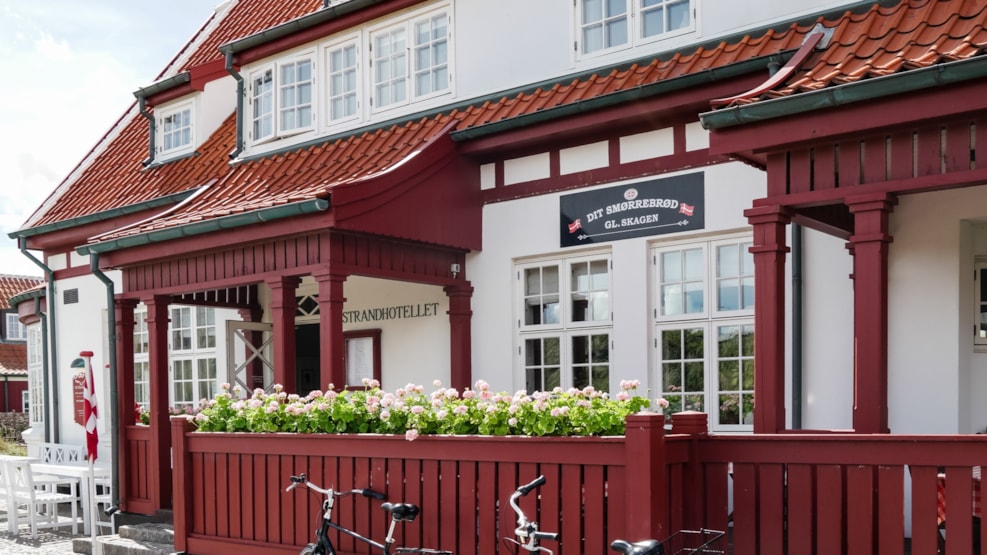 Dit Smørrebrød Gl. Skagen
Cozy smørrebrøds restaurant located in Ruth's beautiful beach hotel.
Traditional Danish smørrebrød (open sandwich) for Skawboer and tourists.
Good old-fashioned smørrebrød, lunch dishes and "Grandma's food" is on the menu. The restaurant has a relaxed vibe, and the food is eaten in a cozy old Danish atmosphere with red and white checkered tablecloths.
The food is made from scratch with fresh ingredients - and as the chef says: "with salt, pepper and love".
Both "Grandma's food", warm dishes and smørrebrød can be delivered as take away.