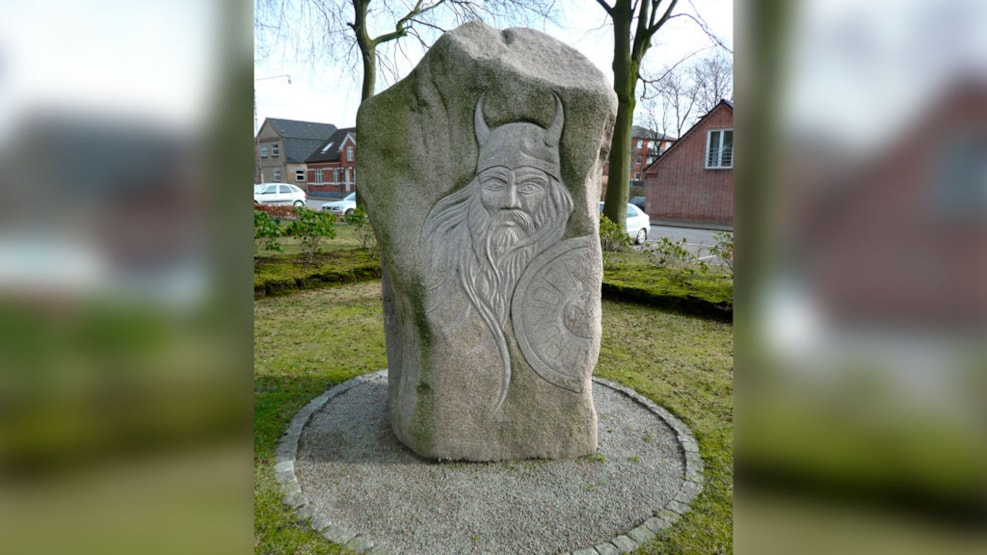 Chief Brundur in relief
The Viking chief 'Brundur' has had a big influence of the history of Brønderslev city. The name, Brønderslev, has its roots in the local Viking chief, Brundur. Brønderslev originates of the saying 'remnants of Brundur', which in Danish translates to 'Brundurs levn' or 'Brundurs sted' - and this can be translated to 'the legacy of Brundur'. 
The relief is made of granite stone by the artist Danius Vellykis from Latvia. The sculpture is from 1997 and it was granted by: The Counsil of Culture, The Foundation of the Municipalities and the real estate agent Vestergaard.