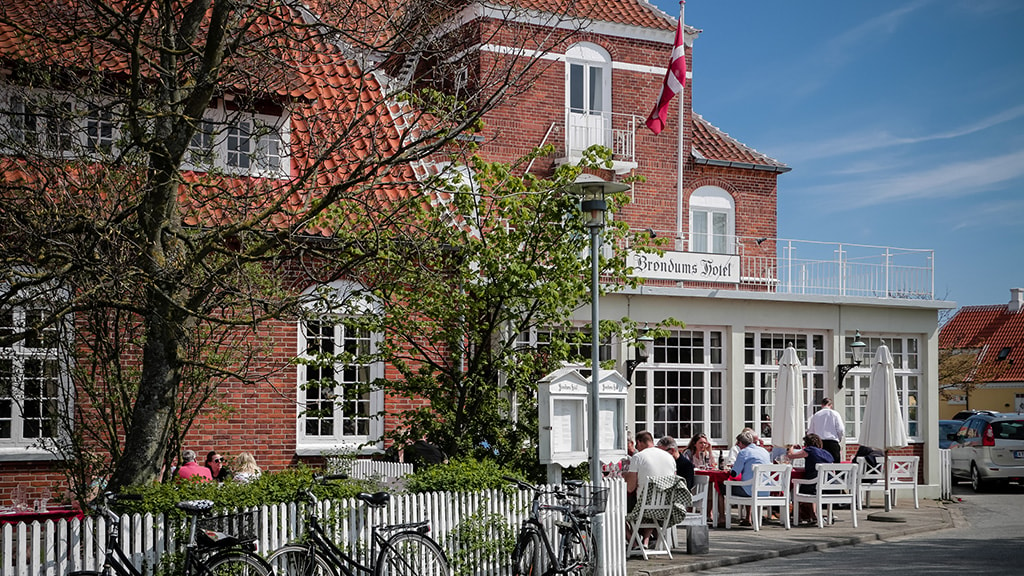 Brøndums Hotel
The food has throughout history been a central pivot for Brøndums Hotels.

The artists enjoyed it and described it in exalted terms to their friends at home and the food has always been a cornerstone of a successful stay at Brøndums Hotel.

The food at Brøndums Hotel is now a good mix of classic dishes, assisted by a season menu, where the kitchen creates dishes that are inspired by the raw materials which are just in season.