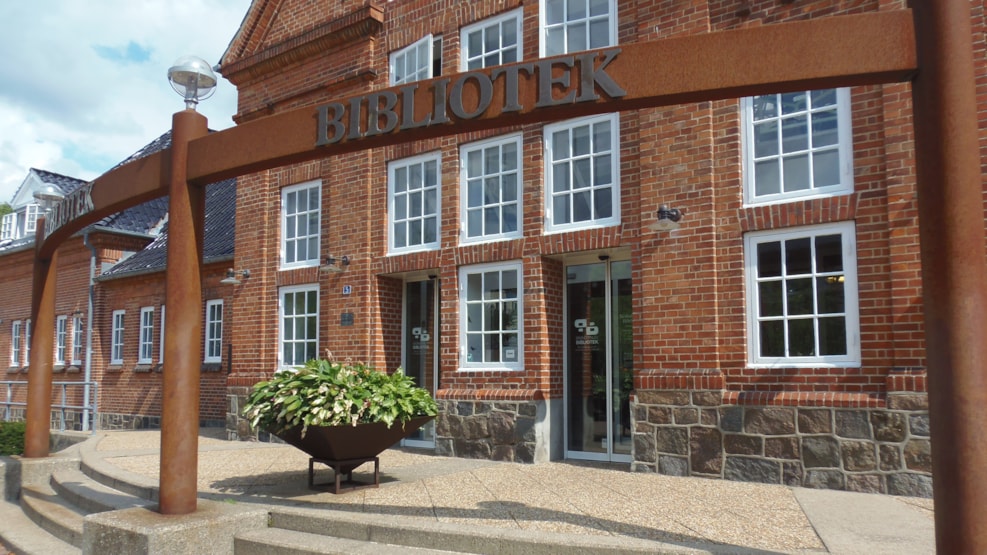 Brønderslev Library
Brønderslev Library is one of the three libraries in Brønderslev Municipality, the other two located in Dronninglund and Hjallerup.
The library is located at P. N. Jensens Plads 5 in the centre of Brønderslev city. Parking is free for two hours just outside the library. Just inside the library hall you will find tourist brochures and kind personnel that will help you.
On the first floor of the library there is a large playing- and reading area for children. The library café is located on the first floor as well - here you can enjoy a hot cup of coffee.
The library has exciting exhibitions all year round, but you are also always welcome to enjoy a quiet moment reading the news paper.
Computers and free wifi are available at the library.
Opening hours (personnel present)
Mon-Thu: 10:00 am - 5:00 pm
Fri: 1:00 pm - 5:00 pm
Sat: 10:00 am - 1:00 pm
Opening hours (self service)
Mon-Sun: 7:00 am - 9:00 pm