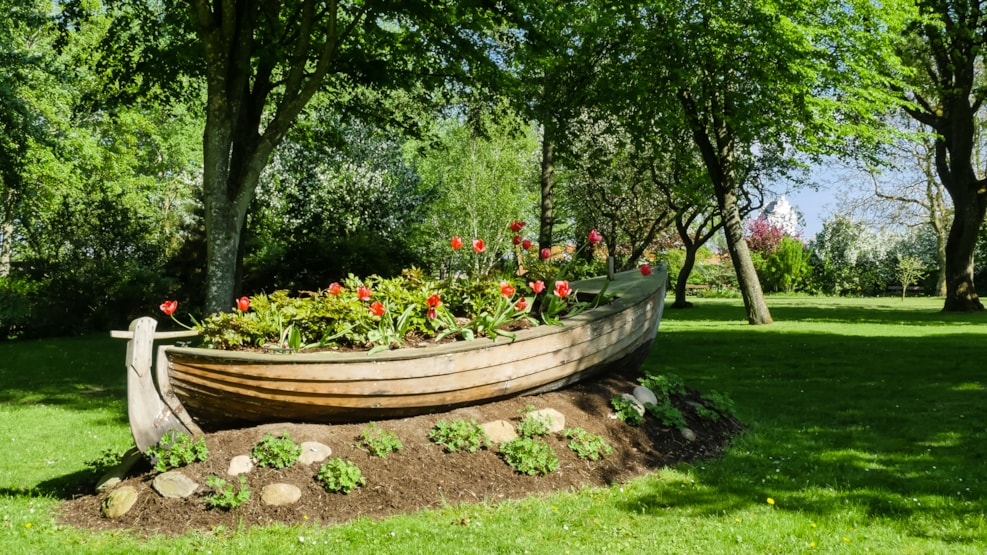 Anlægget at Fiskerstien in Sæby
Beside Sæby river, a path winds its way from the harbour to the old Sæby Watermill. Between Algade and the river is a wonderful little park, formerly the gardens of Clasens Hoten, which now house the town's Historical Archive.
It was here that artists and other holiday guests met to talk at the end of the 19th. century.
The Danish author Herman Bang describel the hotel and life in the garden in his novel "Sommerglæder" ("Summer Joy's"). Today Thomas Andersson's "Jordbas", which rises from the grass in a corner of the lawn, reminds us of the atmospheric summer concerts in the park.