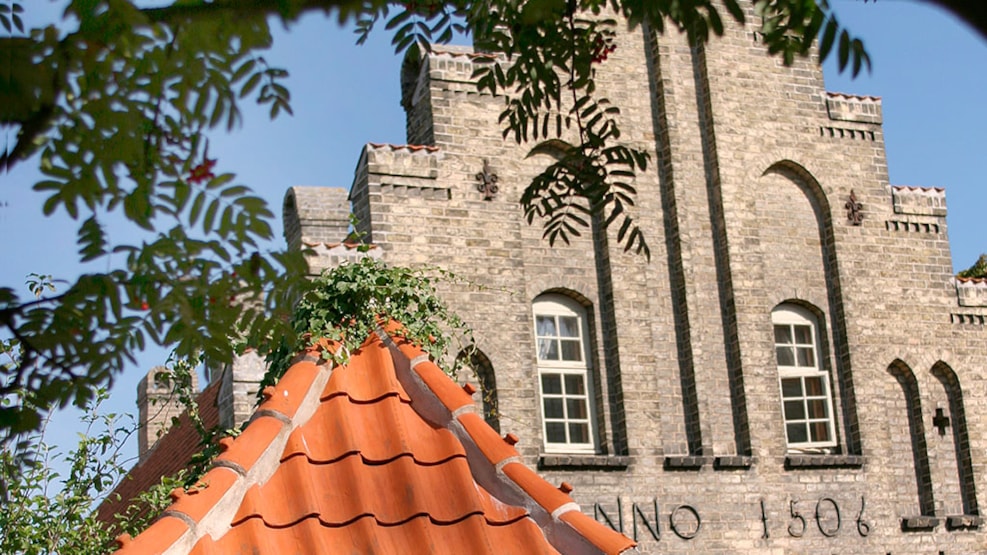 Aalborg Monastery Church
In the middle of Aalborg is a hidden treasure from the past, the former hospital of Aalborg Monastery which dates back to 1431. The beautiful Monastery Church was reopened in 2010 after major renovations.
Holy Ghost or Aalborg Monastery was established in 1431 and is the oldest social order in Denmark. The monastery land was donated by the king at the time, Christian I. The Monastery Church, however, was built in 1681 and gained its current appearance after an expansion in 1897. After a massive renovation in 2010, The Monastery Church was once again ready for use by the public.
Monastery Church decoration
The Monastery Church is a beautiful historic gem. The Monastery Church decoration was planned by Professor at the Danish Royal Art Academy, Mogens Møller. The Church's work of art has been named "Geloia" which means "He who brings out smiles". Both the altar and baptismal font with the many eggs appear to indicate the beginning and the new Christian life after baptism. The Abbey Church and its beautiful surroundings oozes romance and it is a perfect place to get married. The church belongs to Budolfi Parish. The church is only open during weddings, christenings, concerts and church services.