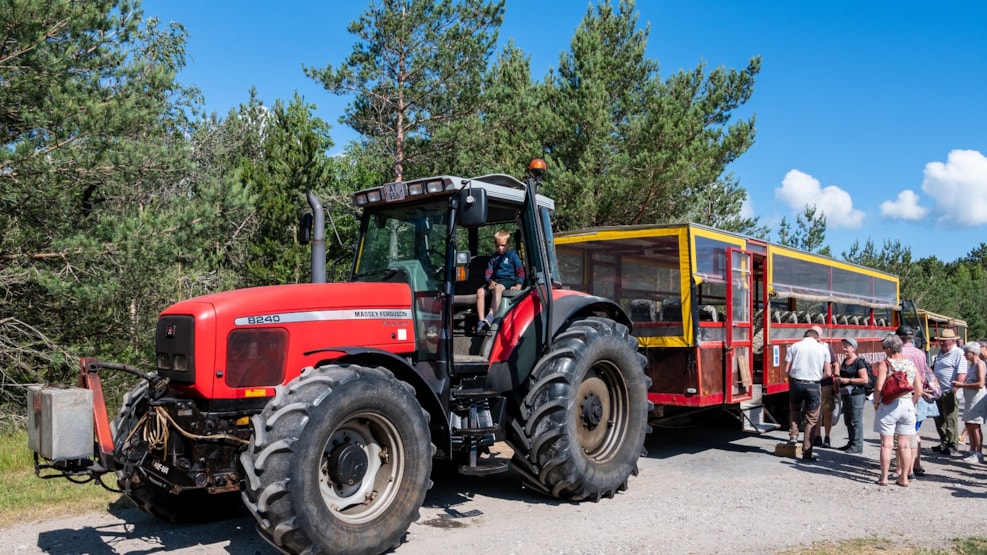 2-hour safari tour with the Rønner bus
2 hour trip out in the protected area Rønnerne and through the Wadden Sea to the island Hornfiskrøn.
An inspiring and magnificent nature experience out on the Natura 2000 protected areas at Denmark's second largest marsh area – the Rønnerne on Læsø.
The Rønner bus is ready from Læsø Saltsyderi.
The adventure starts with the wonderful atmosphere that surrounds the reconstructed southern cottages, whose lot has been to lie on the edge of Læsø, with the sea as a regular guest every spring and autumn.
First, the course is set towards the girl stone, where the shepherd girls reportedly sought refuge from the bulls on Rønnerne, where on the way you pass Kringelrøn, a small elevation in the otherwise flat marshland.
From here, the trip continues across the mudflats to the island of Hornfiskrøn, Læsø's southernmost outpost.
In the area, during the summer period you can experience the wild orchids, "the carnivorous plants" and the goblets, which bloom beautifully in July.