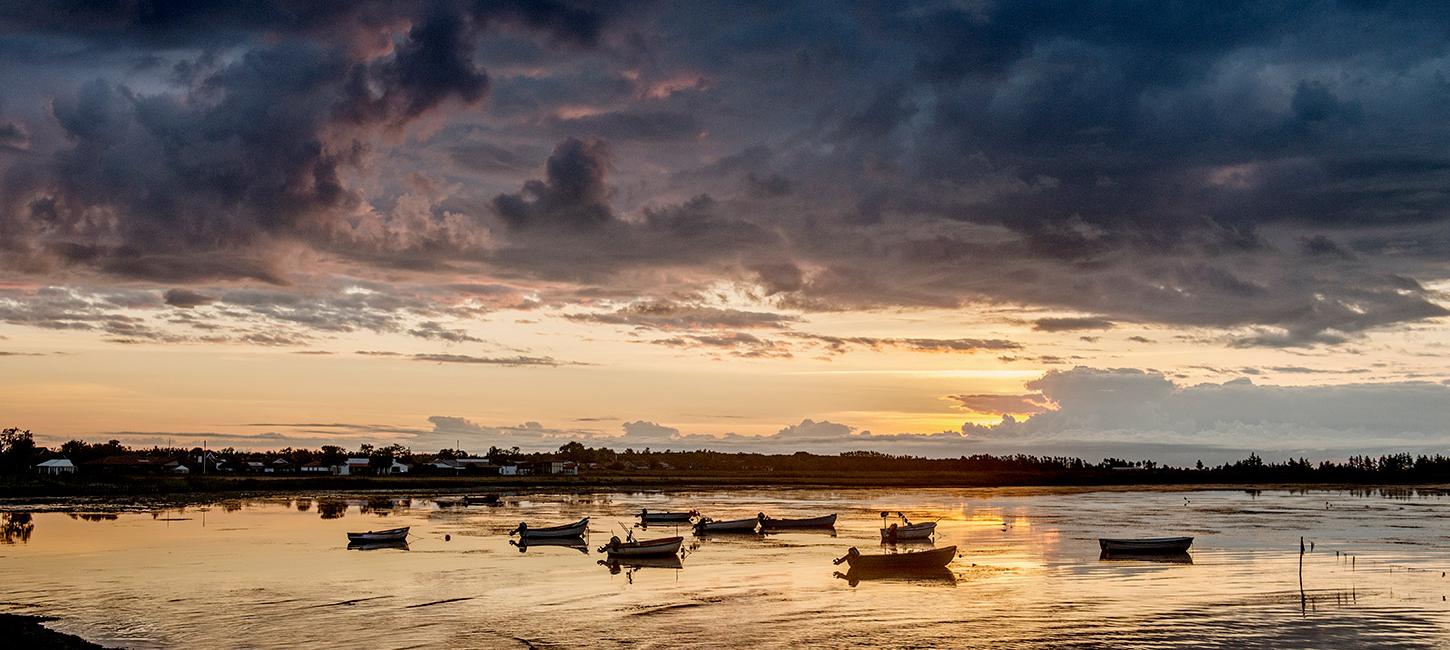 Hals – a charming holiday centre
The point where the Limfjord meets the Kattegat. The town is a small but charming harbour town, with its crooked streets and lots of life.
Hals lies at the point where the Kattegat meets the Limfjord, and apart from miles of child-friendly beaches and enchanting woodland, it offers an atmosphere and experiences en masse. You can take the ferry from the harbour over the fjord to Egense, and continue on down the Aalborg coast to Dokkedal, and the rugged experience of Lille Vildmose.
Inviting narrow streets
Hals is a charming small harbour town in the middle of a large holiday area, with over 4,000 holiday cottages. The atmosphere is relaxed in the narrow streets, where you don't have to go far to find enticing shops and places to satisfy your hunger and thirst. There's always life in the harbour, with its views of the sea and fjord, and space to ponder the important things in life.
Right in the centre of Hals is its own icon: the jaw bone of a blue whale harpooned in the Barents Sea in 1868 by Captain C. Klitgaard from Hals, and placed in front of his home on the town square. What you see today is a glass fibre copy, as the original is now kept by the National Gallery of Denmark, where it is protected from the wind and weather.
Velkommen på Skansen
Hals har takket være sin strategiske placering ved indsejlingen til Limfjorden en lang og glorværdig historie. Det bliver man mindet om ved det historiske skanseanlæg Hals Skanse, som blev opført i 1653 – 54 på ordre fra kong Frederik den 3. Anlægget havde til formål at sikre den dengang eneste indsejling til Limfjorden i tilfælde af krig.
Tøjhuset fra den gamle skanse er i dag museum og i høj grad et besøg værd. Udover krigshistorie fortælles hele historien om Hals; fra dengang byen var et lille fiskerleje til i dag. Museet er selvbetjent og har åbent alle årets dage – med gratis adgang for alle.