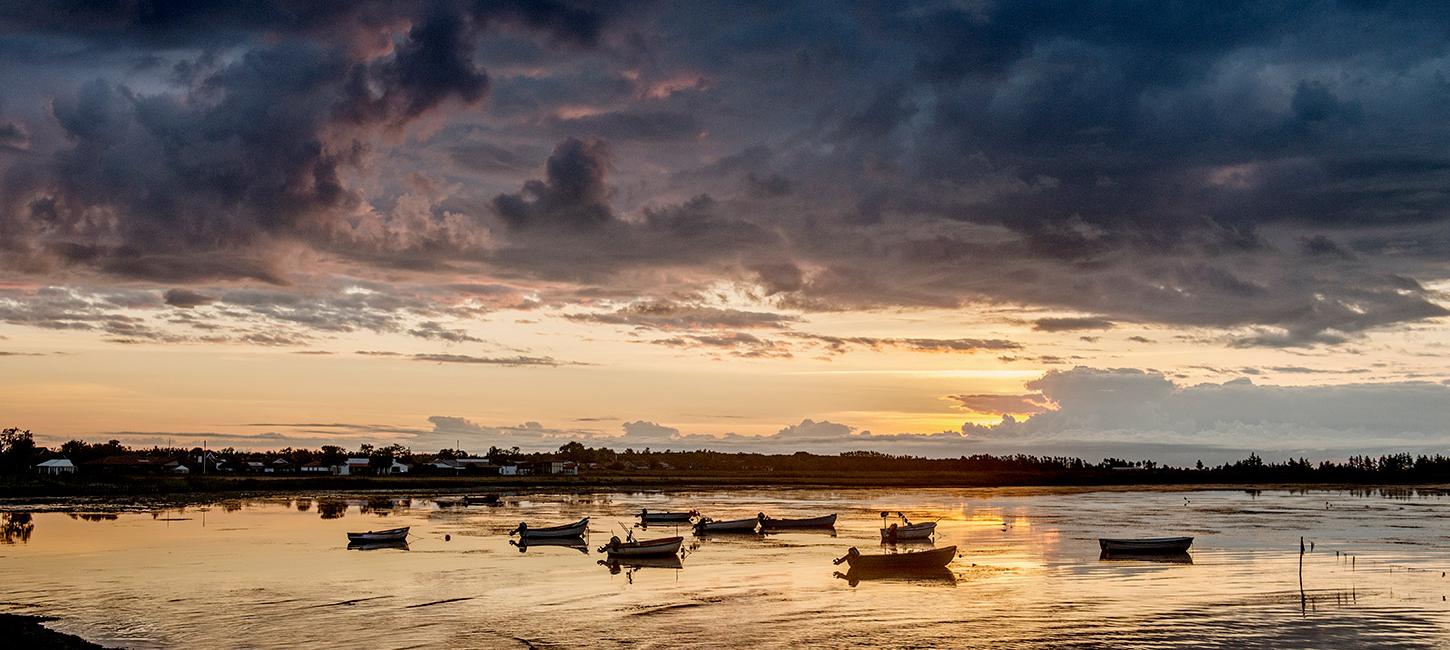 Hals - et charmerende feriecentrum
I Hals kan du opleve både Limfjorden og Kattegat, da byen ligger klos op ad Limfjordens udmunding. Byen er en lille og charmerende havneby med hyggelige gader og masser af liv.
Hals lies at the point where the Kattegat meets the Limfjord, and apart from miles of child-friendly beaches and enchanting woodland, it offers an atmosphere and experiences en masse. You can take the ferry from the harbour over the fjord to Egense, and continue on down the Aalborg coast to Dokkedal, and the rugged experience of Lille Vildmose.
Inviting narrow streets
Hals is a charming small harbour town in the middle of a large holiday area, with over 4,000 holiday cottages. The atmosphere is relaxed in the narrow streets, where you don't have to go far to find enticing shops and places to satisfy your hunger and thirst. There's always life in the harbour, with its views of the sea and fjord, and space to ponder the important things in life.
Right in the centre of Hals is its own icon: the jaw bone of a blue whale harpooned in the Barents Sea in 1868 by Captain C. Klitgaard from Hals, and placed in front of his home on the town square. What you see today is a glass fibre copy, as the original is now kept by the National Gallery of Denmark, where it is protected from the wind and weather.
Welcome to Skansen (the Fort)
Thanks to is strategic position at the mouth of the Limfjord, Hals has a long and glorious history. A prominent reminder is the historic fort, Hals Skanse, built between 1653 – 54 on the orders of King Frederik III. The fort was designed to protect the only entrance to the Limfjord at the time in the event of war.
The quartermaster's stores in the fort now serve as a museum, and is well worth a visit. Apart from military history, the entire story of Hals is presented here, from sleepy fishing village to present day. The museum is unmanned, and is open all year-round – with free access to the public.