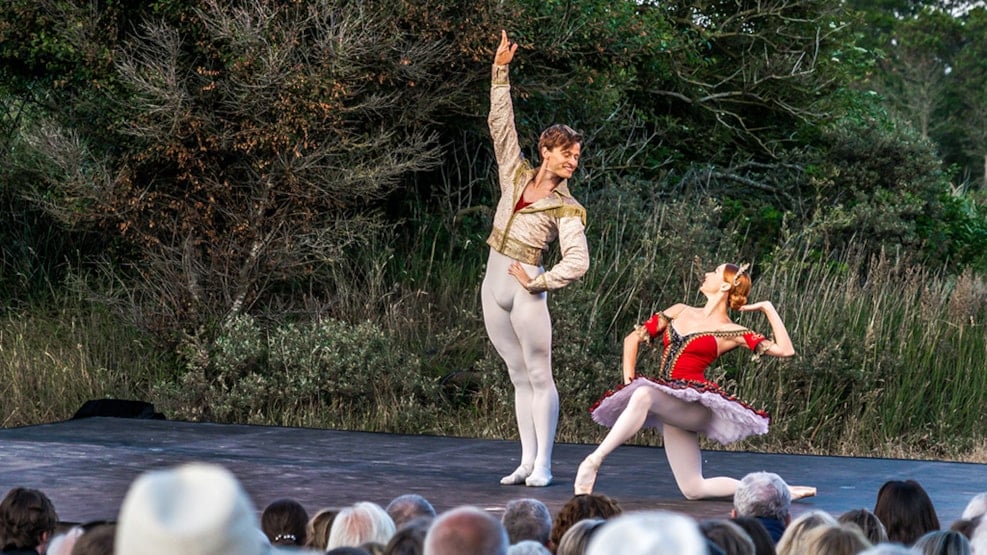 World Ballet in Skagen
For the 13th time the World Ballet presents its performance at "Den Tilsandede Kirke" in Skagen.
A number of the world's leading ballet dancers - all solo performers at The Royal Ballet of London, Mariinskij Ballet in St. Petersburg and the State Ballet in Berlin, perform excerpts from the company's programs, both from the classical and modern repertoire.
The program also offers opera and classical music with Danish singers and musicians.
Entrance only with ticket, which can be bougt on www.verdensballetten.dk