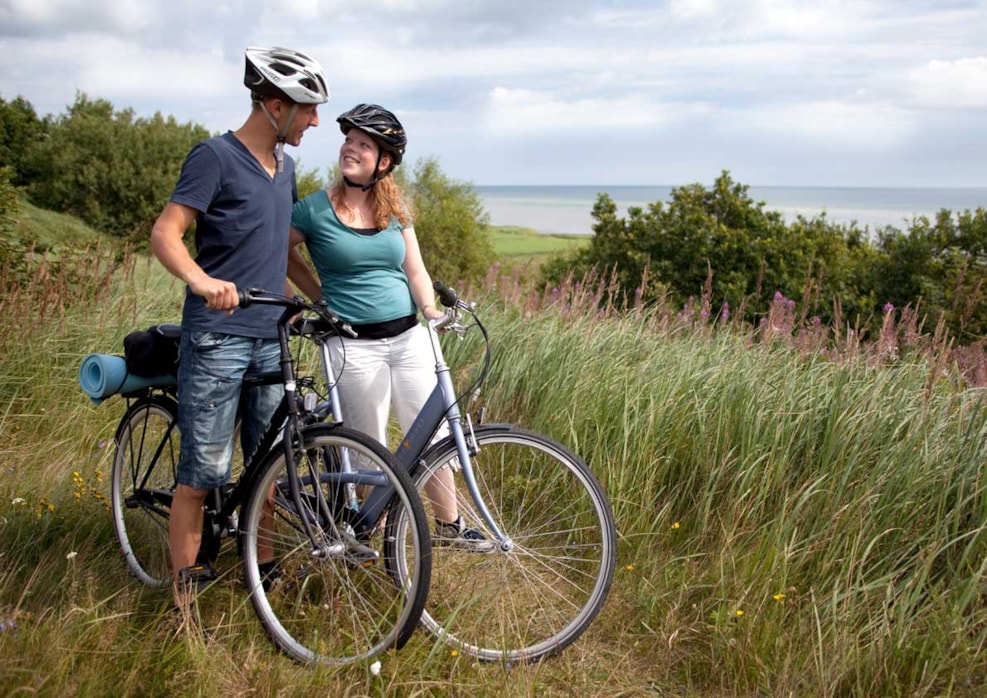 Vokslev Route (regional route 37)
Vokslevruten is a 24 kilometer (15 mile), versatile route through Himmerland in the south of Northern Jutland. The route goes from Nibe to Vokslev, ending south of Ellidshøj, seeling little traffic.
The route passes the Vokslev limestone trench, Huul Mølle and Frendrup Nihøje on the way. It is a versatile route of both asphalt and gravel that both follows biking lanes and snakes through fields and forest. There are blue signs with the route number (37) throughout the whole route.
It is also possible to combine the Vokslev route, route 37, with the Skivum route, route 28, which will give you a lovely, 70 kilometer (43.5 mile) trip around Himmerland. Himmerland is a scenic part of Denmark with valleys and hills, moors and forests, and definitely worth the trip for any biking enthusiast.
Read more about biking in Friluftsguiden…