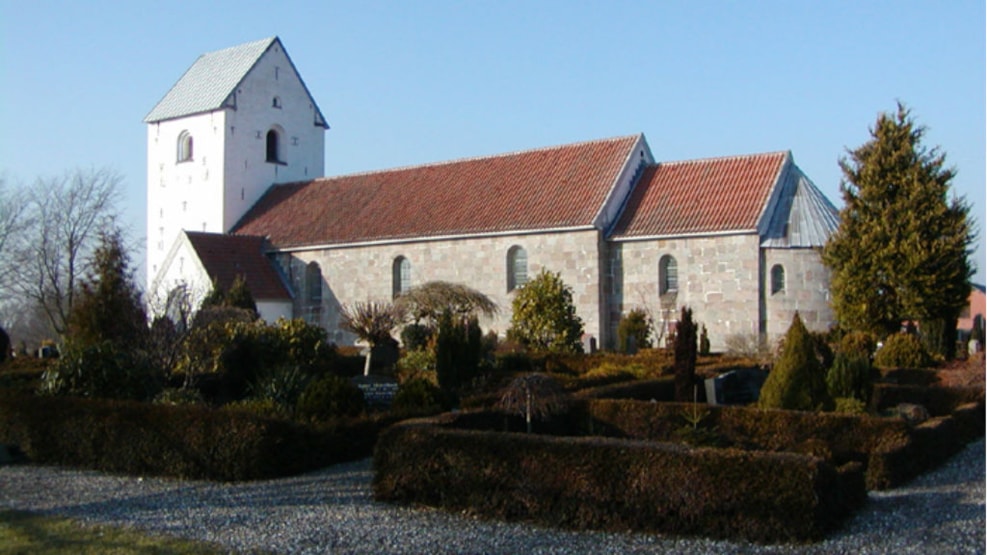 Vokslev Church
Vokslev Church is located south of Nibe and was originally built in the 1100s, the time from which the choir and 2/3 of the church originate. The church has been expanded and renovated many times since.
Vokslev Church was built in 3 stages during the 1100s and 1200s. The apse was added in 1250. The church is full of detains in both roman and gothic style.
Altarpiece and Painting at Vokslev Church
The altarpiece at Vokslev Church is Lithuanian and can be dated back to the 1500s. The altar painting is from the 1700s and is painted directly onto the original altarpiece. It portrays Jesus in Gethsemane Garden on Good Friday.
Frescoes at Vokslev Church
The frescoes at the Church portray the heavenly Jerusalem with a likeness to manor houses recognizable in Jutland. You can also see Viborg Cathedral portrayed as part of the frescoes.
Read more about Vokslev Church (Danish)...