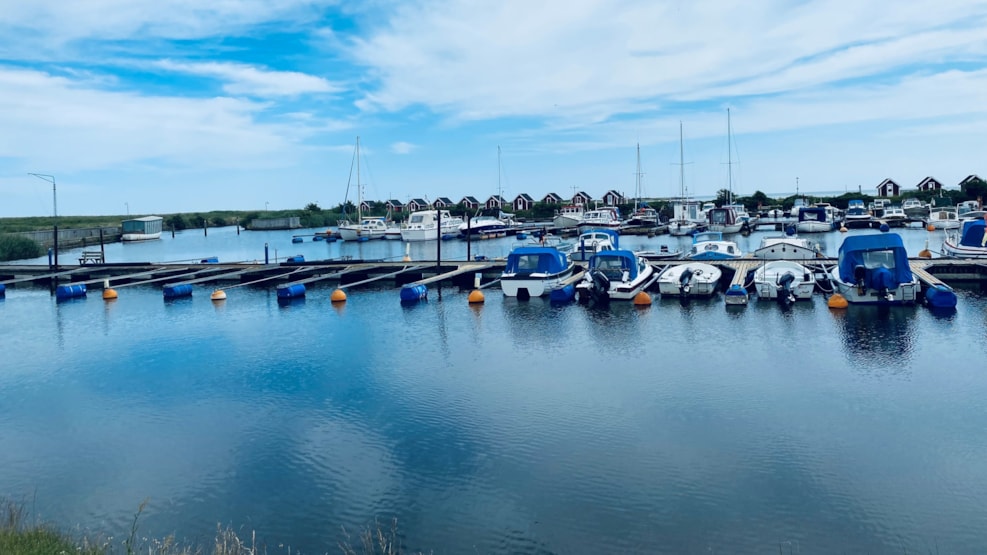 Voerså Havn
The harbour is a municipal harbour, which was renovated in 1997. The inner and outer harbour was deepened in order that it should be possible to call at the harbour all the year.In the outer harbour a welfare building has been built. The water depth at the entrance of the harbour as well as in the marina is approx. 2 metres. From the marina to the old harbour the depth is approx. 1,5 metre.

The newly renovated marina is for sailors preferring a harbour of natural beauty close at a bird sanctuary. From here there are fine prospects of seeing an abundant bird-life on the salt marshes and in the shallow waters of the preserved nature area, Stensnæs.

Bring your binoculars along and study common eiders, shelducks, lapwings and redshanks, many of which are breeding in the area.
Voerså Fiskerleje is responsible for the daily maintenance of the harbour, among other things showing and letting out places to the guest sailors as well as giving service to the users of the harbour and the stream.