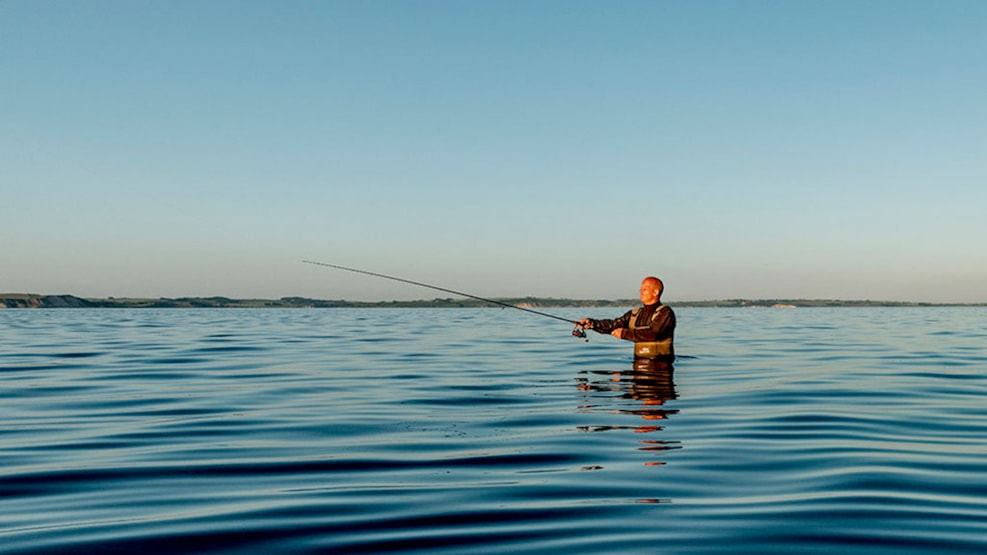 Voer Å - Sæby
Voers Å (Voers Stream) is about 45 km long and runs through the central Vendsyssel. The stream has its source just south from Tidemandsholm about 5 km east from the town Tårs. The stream runs south east, south of the area Østervrå and past the manor Ormholt. The stream then passes the highway E45 north east of the town Flaunskjold and passes Voergaard manor and the town of Præstbro to the town of Voerså, where it has its outlet in Kattegat.     
You'll find that there are good opportunities to catch sea trouts in Voer å (Voer stream). The sea trout migration normally begins in June and often after heavy rainfall. The high season is normally July or August, but it is possible to catch sea trouts all through the fishing season (The sea trout season is closed from 15. November to 15 January). 
Some salmon are caught every year in the stream. 
Special rules have been introduced in Voer Å to ensure and preserve the fish stock:
From 16th January through the 30th of April, it is not allowed to keep the sea trout caught in the stream.  
You can max. take 3 sea trouts home a day, in the period from 1st of May through 15. November.
It is not allowed to fish with roe. 
Brown trouts must be released again, regardless the size. 
Green post has been set up to mark where it is allowed to fish at Voer Å. The red post marks where fishing is prohibited. 
All fishing is prohibited in the sea trout closed season. From 15th November to the 15th og January, both days are included.  
Map of the stream fishing water at Voer Å sport fishing organisation  
Fishing card: JC Fiskegrej & fritid (JC Fishing equipment & Leisure) in Sæby.
The Fishing card also apply for Dybvad Søpark (Dybvad Lake park)