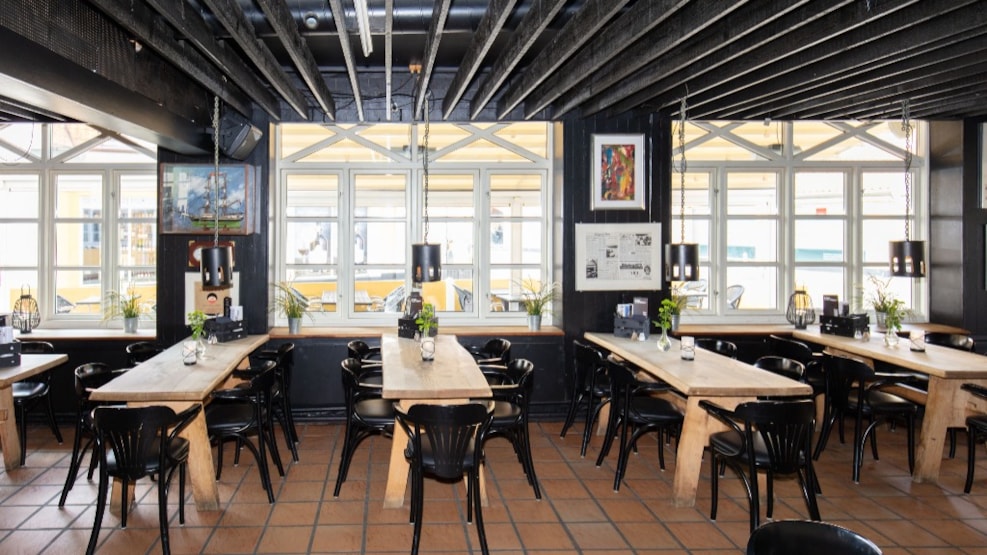 Viseværtshuset
"Viseværtshuset" is a part of Foldens Hotel.
Viseværtshuset is from June 1974 and thus Skagen's oldest music venue. Known to drive really good live music for all ages.

There is always a super good mood and summer day presents live music every night and every weekend in months: April - May - June, August-September.

The music genre is running straight from the good Irish folk to good old fashioned rock. The atmosphere is hard to explain but it is always a good experience to come Viseværtshuset and hear live music.

The style is held in a rustic style with oak tables and rustic lamps, here is relaxed and pleasant to be, here is a very special spirit that can not be described but must be experienced.

You are also welcome to go on stage and play, sing or entertain the other guests.

Watch music program at the website!