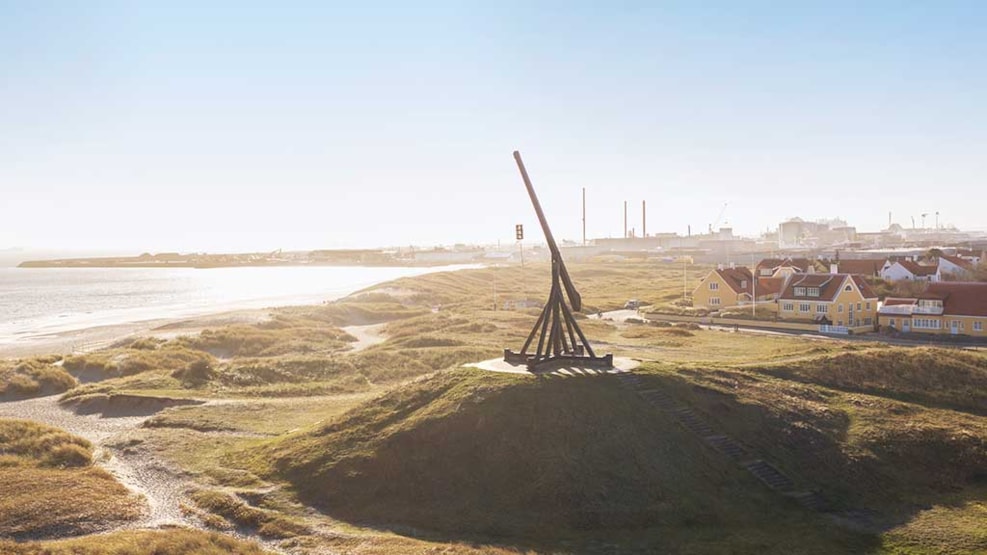 Vippefyret
The bascule light, Vippefyret, was originally constructed in 1627, and was Denmark's first bascule light with an open fire basket.
The principle behind its construction is simple: the basket is lowered to ground level and filled with combustible material, which is then ignited. When the light is raised again, the burning basket can be seen from a great distance.
The bascule light is lit every year on Midsummer's Eve, where it attracts a lot of people.
The beacon was reconstructed by Carl Locher in 1913 to mark Skagen's 500th anniversary. The latest reconstruction is from 1958.