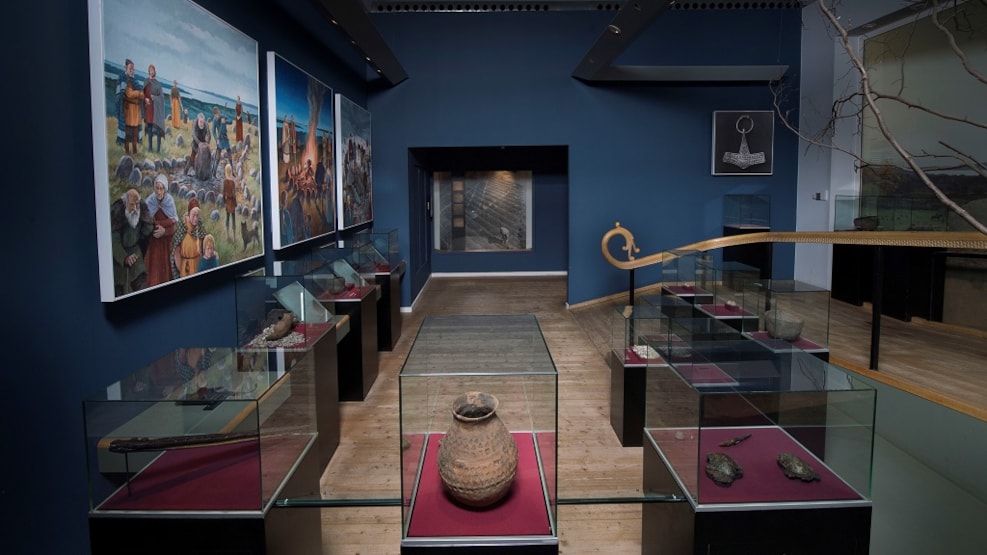 The Viking Museum Lindholm Høje
At Lindholm Høje Museum in Nørresundby, history comes alive right next to the burial site. You will find two exciting exhibitions about the Vikings at Lindholm Høje and the antiquity around the Limfjord.
At Lindholm Høje Museum, you will find exhibitions in which bring history to life. With an outset in the recovered relics, you will be introduced to Viking life through amazing reconstructions, panoramas, illustrations, and 3D animations. Experience how the inhabitants of Lindholm kept cattle, worked the field, built and decorated their houses, cooked, wove and traded.
Learn about the Vikings
How did the Vikings live in the Iron and Viking ages in Aalborg? What did they eat and drink? What did they believe in? All this is presented through exciting new techniques as well as the original burial site at Lindholm Høje and the Lindholm Høje Museum. Outside the museum, several stone circles can be seen, indicating the ancient tombs.
The big fire
One of the stories you can hear is the story about the mysterious and tragic fire, which struck a farm near Nørre Tranders more than 2000 years ago. Archaeologists, fire technicians and forensics have taken on the task of uncovering whether the fire was an accident or arson.
Read more about Lindholm Høje Museum near Aalborg...
Travel sustainably with bus and train in North Jutland
Getting around North Jutland with public transport is effortless. Plan you trip with bus, train or 'Plustur' on rejseplanen.dk.