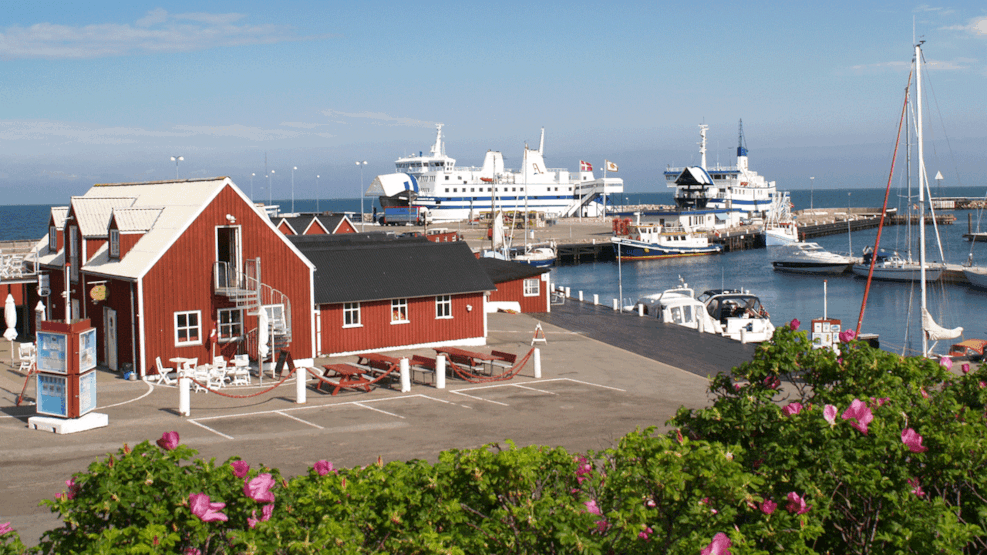 Vesterø Havn
Vesterø Harbor is a small fishing port
The two loading sea ferries are based in Vesterø Harbor, where they each have their ferry berth in the outer harbor. Here there is always something to look at in connection with arrival and departure.
In connection with the harbor there is a 10 km child-friendly beach, and very large nature areas.
There is a bus going directly to Byrum 7 km and Østerby Harbor 20 km directly from the harbor. It is also possible to rent bicycles a few hundred meters from the port.
In the bright warm summer evenings, the harbor hill is a gathering place for the island's people, who together with guests enjoy the sunset and the view of the harbor and the Kattegat.