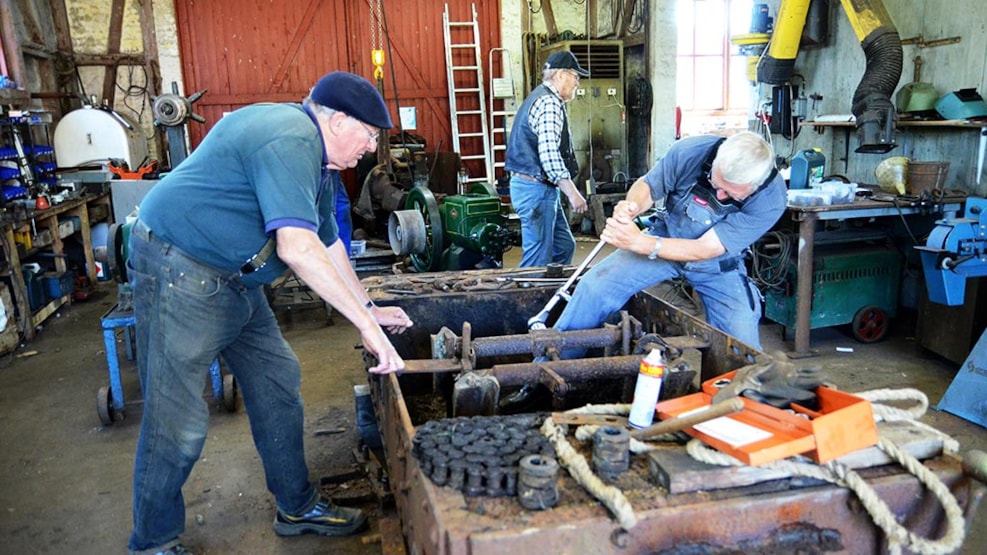 The Train Depot in Dokkedal
The Depot was built in connection with the cultivation of the marsh in the 1930s. Today, a team of volunteers work to restore machinery and inventory, which should delight anyone interested in trains.
Two of the more interesting things to see are the inspection trolley (dræsinen) and the count's hunting carriage (grevens jagtvogn). The inspection trolley is an old, hand-cranked carriage, which would be a challenge for anyone to drive. Bring your children and see if you have what it takes!
The count's hunting carriage has an exciting history. The count of Lindenborg had train tracks put down through the marsh when he started walking poorly, and therefore could not join duck hunting trips. After many years' service, the count's hunting carriage was dumped into a hole in Tofte Skov, but a local woman remembered where it had been "buried". With great efforts, the carriage made it home to the Depot, where it was restored to its former glory.
Intriguing buildings and inventory
There are three buildings in total. In the main building, you will find a machinery and smithy. The old storage is also preserved, where you can see the old financial reports. In the second building, there is an exhibition of farming machines, train carriages and the like. The third building holds a woodshop, a repair shop and room for a flea market.