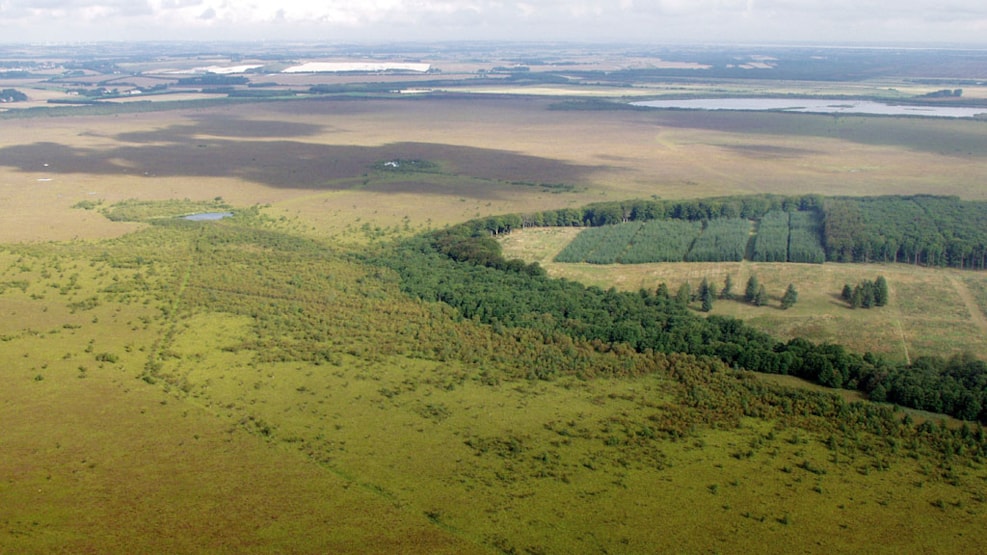 The Tower of Tofte Lake
You reach the tower by following the path from the north of the parking area at the public beach. From the tower you can see the juniper berry field, one of the most beautiful plains in the area.
The area is particularly attractive to bird enthusiasts and other curious guests. From the tower located at the bog Lille Vildmose, you can see one of the biggest cormorant colonies in Denmark from March and until autumn. Almost on a daily basis, a white-tailed eagle or a golden eagle can be spotted from the tower, and often, the eagles hunt cormorants or geese.
Over the last three decades, more than 210 different bird species have been observed in the area. Red deer and wild boars can be seen on the shores of the lake and the otter is a common guest as well.
In the evening, you can experience tens of thousands of swans, geese, ducks and crows gathering in the lake to get a good night's sleep. In the morning, the traffic goes the opposite way and the birds take off into the terrain. The evening and morning rituals are very special and they contribute to a quite spectacular atmosphere right at the heart of Lille Vildmose.
Wheelchair users can access the bottom floor of the tower.