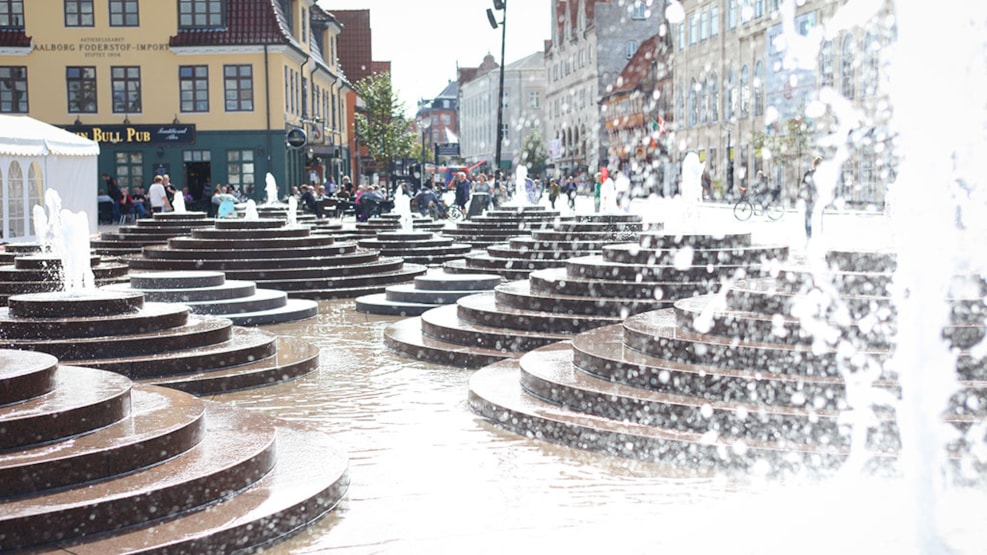 Toldbod Plads Fountain
The Toldbod Plads Fountain is located in the heart of Aalborg near the waterfront, and only a few steps away from the shopping streets. It was the first musical fountain in Denmark and was staged in 2007.
Every day during the summer and until mid October, people in Aalborg, guests and tourists can enjoy the beautiful fountain which throws water into the air at different paces.
Four times a day – at 12, 15, 18 and 21 o'clock – you will hear an overture from Georg Friedrich Händels Water Music coming from the fountain. This music plays for about three minutes.
Fun, music and water
The fountain is a great place for children to play on warm summer days. Close to the fountain, you can enjoy a cold beer at John Bull Pub, eat at Bistro V or walk along the waterfront and enjoy the atmosphere.