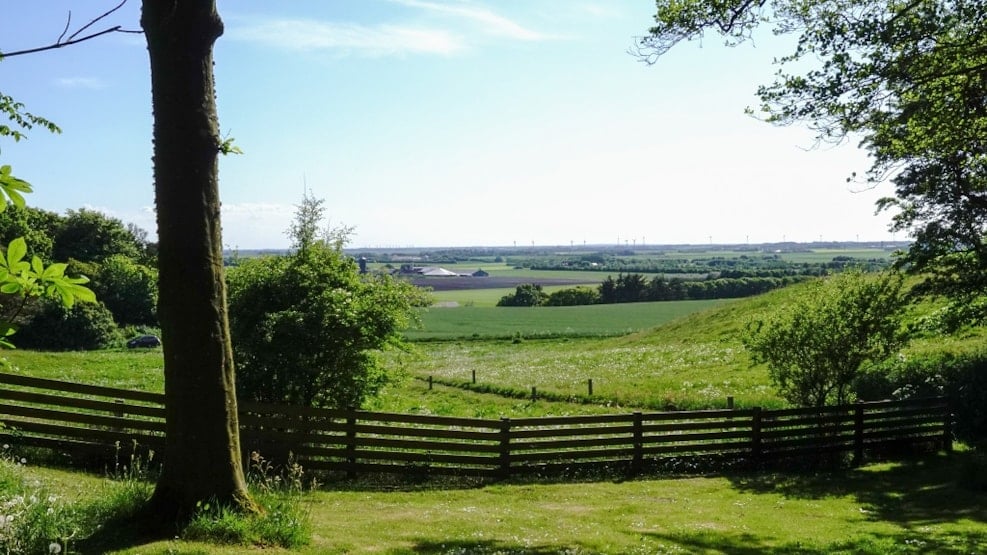 Thise Hills
Thise Hills (Bakker) offers plenty of great views of the surrounding nature and beautiful natural surroundings.
Thise Hills is one of Western Vendsyssel's highest points, and at the top on Kirkebakken (Church Hill), Thise Church is located. 
Kirkebakken is also home to Vor Frue Kilde (underground natural spring) and the traces of an old gully, now named Digterstien. Digterstien is named after the writer Jens Thise, who used to live in Thise. Just by the spring, you find tables and benches for a lovely picnic.
See brochure with tour suggestions in Thise and Manna (Danish)
The are around Thise Bakker is great for exploring on hiking trips. Routes like The Ancient Road Hærvejen and Tour de Landdistrikt are to be found nearby.
You can also enjoy a great view of the hilly landscape from the lookout tower in Thise Hills. In clear weather you can see as far as to Børglum Kloster and Rubjerg Knude.
If you wish to stay the night in the area, you can visit the nature camp in Manna or B&B and Hostel Thise Ladegaard
See a 360 view from the lookout tower in Thise Bakker: