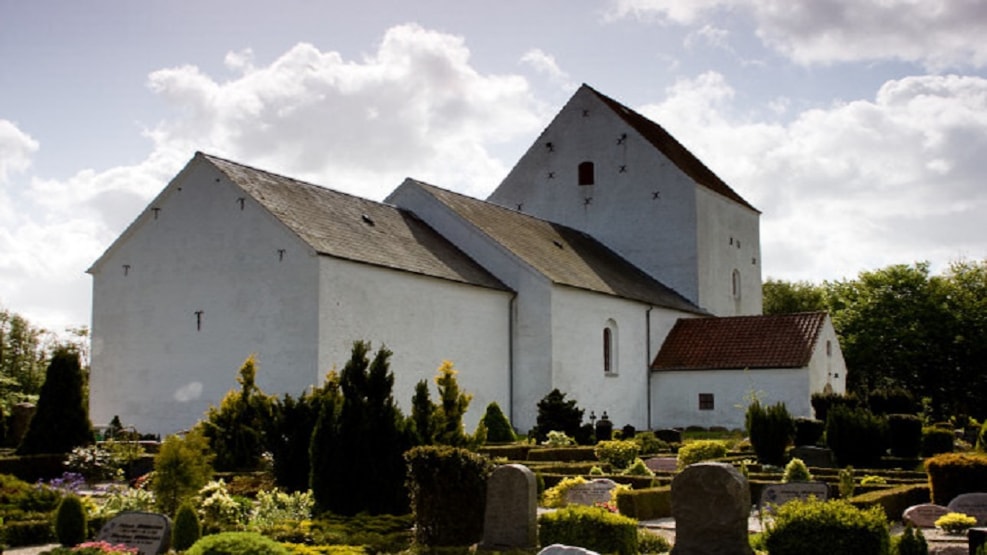 Thise Church
The Church in Thise. Roman ashlared church built in the years of 1100 or 1200. 

The church is beautifully situated in full sight at one of the tallest points in the southern part of Vendsyssel, on a hill island at an old place of sacrifice. The pulpit is supposedly donated to the church in 1588 together with the two altar candlesticks. 

The church has been thoroughly renovated, finished in 2005. 

To the west of the church hill you will find the spring called "The Spring of Our Lady", which, however, is not accessible.