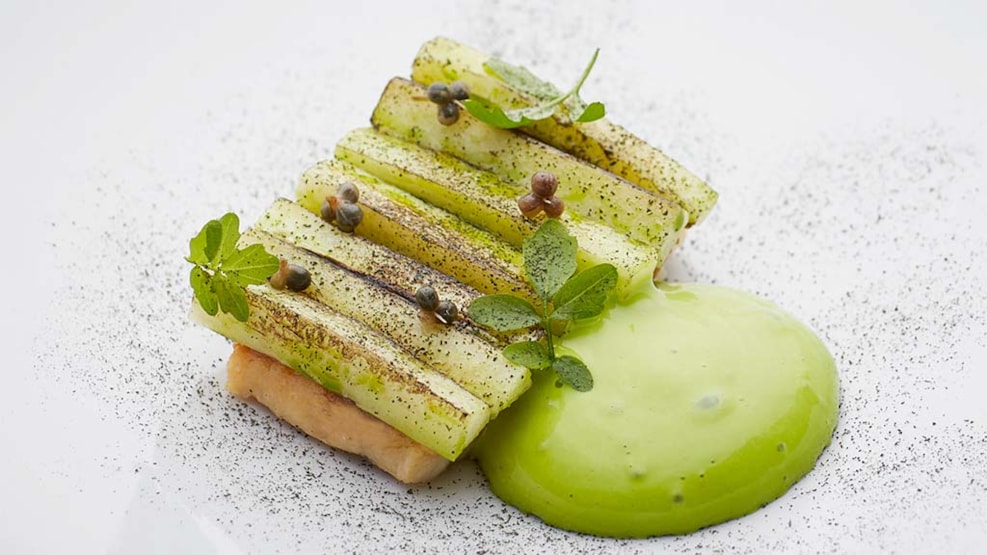 Textur
At Restaurant Textur, you are not only getting an exquisite taste experience, you are also supporting a sustainable concept that focuses on local produce which is in season and limitation of food waste.
Restaurant Textur combines price friendliness and luxurious dishes all in one menu. You can get up to five courses with either wine or juice. The juice menu is Textur's special touch, since the juices are reduced in their own kitchen, and this menu is put together with as much care as the wine menu.
The Concept
As part of the concept, the menu changes frequently in order to incorporate seasonal produce. At the same time, the kitchen focuses on using every bit of each ingredient to minimise food waste. If you are not ready, or hungry enough, to venture into multiple courses, all the dishes can be ordered a la carte.
At all times, the menu offers at least one fish or shellfish dish and you can always opt for vegetarian versions. As an additional option in their concept, Textur lets you bring your own wine to dinner at the restaurant without charging extra.
Read more about Restaurant Textur in Aalborg…