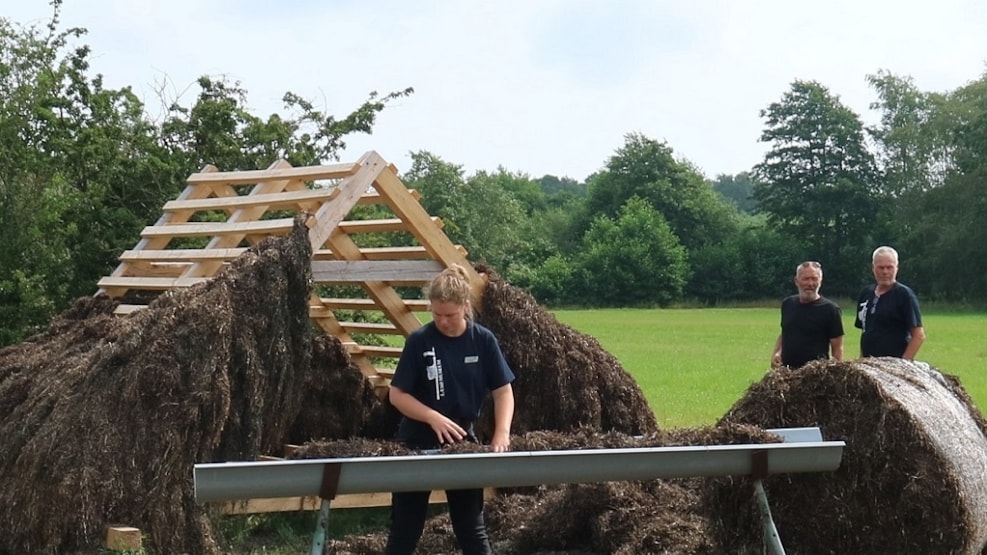 Tangshelter ved Museumsgården
In 2021, our guests had the opportunity to participate in the work of building a shelter with a real kelp roof - using exactly the same technique as was used on the old kelp roofs in the 18th century, and with the same sustainable and strong material: eel grass
At Museumsgården on Museumsvej stands a fine shelter with the most beautiful kelp roof, made entirely according to the same principles as the famous kelp roofs.
The shelter can be used for overnight stays according to the same rules as on the rest of the island - except that no fires are allowed. There are toilets immediately nearby at the museum's parking lot.
The shelter is built according to the same drawings as the upper approx. 2 meters of a traditional kelp roof. Viking carpenter Arne is responsible for the carpentry work with the shelters, which are of course built according to the old techniques.
The project is an experiment which was established in 2021 as a collaboration between Læsø Museum, Læsø Saltsyderi, Læsø Municipality, Læsø Tangtage and tang man Henning Johansen.