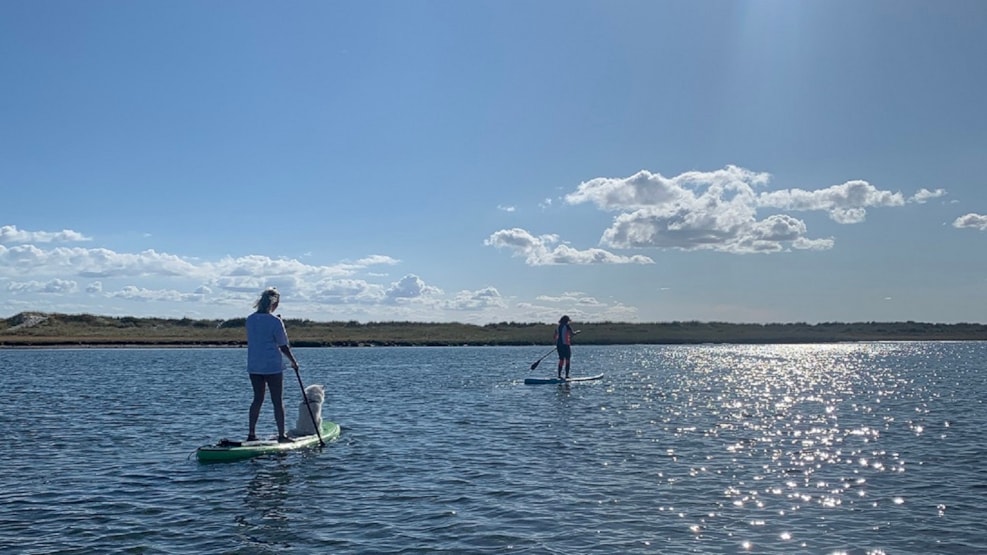 SUP-spots Læsø Stokken
Stokken on Læsø is one of the best SUP spots on Læsø.
Stokken on the southwest side of Læsø is one of the very best SUP spots on Læsø, almost regardless of the wind direction.
Stokken is a so-called barrier island about 5 kilometers long, separated from Læsø by an approximately 50 meter wide watercourse, and in the same way as the place is a mecca for kitesurfers, Stokken is also one of the most suitable places to practice SUP - Stand Up Paddling.
The cane is a really good and safe place to grow SUP, both because there are never the big waves, and then it is impossible to drift at sea.
At Stokken there is a parking lot, and if you drive west there is another parking lot with a small dinghy harbor - on the way to Fannemands Færgested.
Læsø Eventyr in Østerby rents out SUP boards and is happy to deliver them to Stokken by appointment.