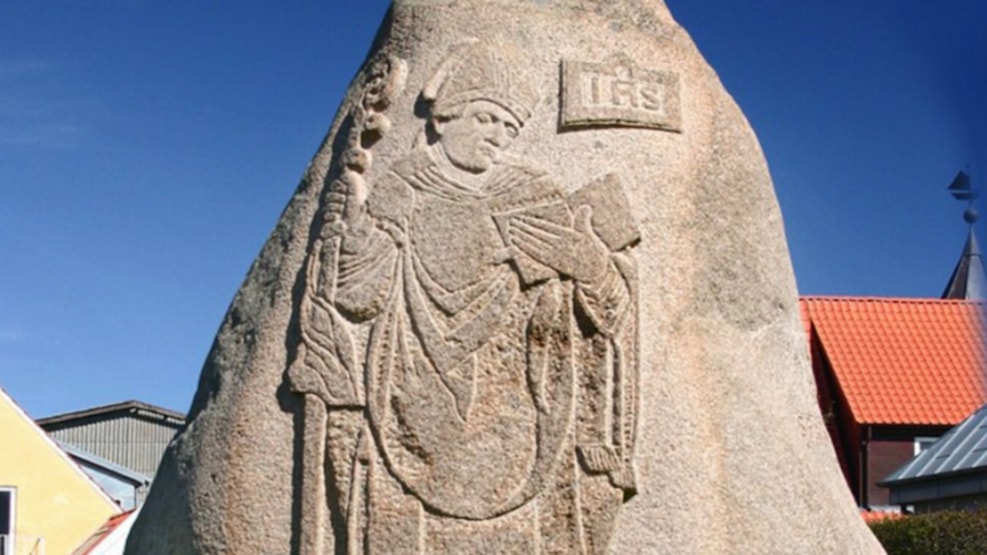 Stygge Krumpen - Sæby
Stone of remembrance to the last bishop in Børglum, Stygge Krumpen, carved in granite by the sculptor Sven Bovin in 1974.
Stygge Krumpen made it possible for Sæby to become a borough in 1524. Bovin has used the funeral stone from Mariager Monastery Church as inspiration. On the front of the stone he shows Stygge Krumpen in full ornate with his crosier.
On the back there is a noble coin from 1524 with a portrait of Frederik I, whom Stygge Krumpen had helped to power during the upheaval against Christian II, and who only three days after his coronation signed the letter that gave Sæby its status as a borough.