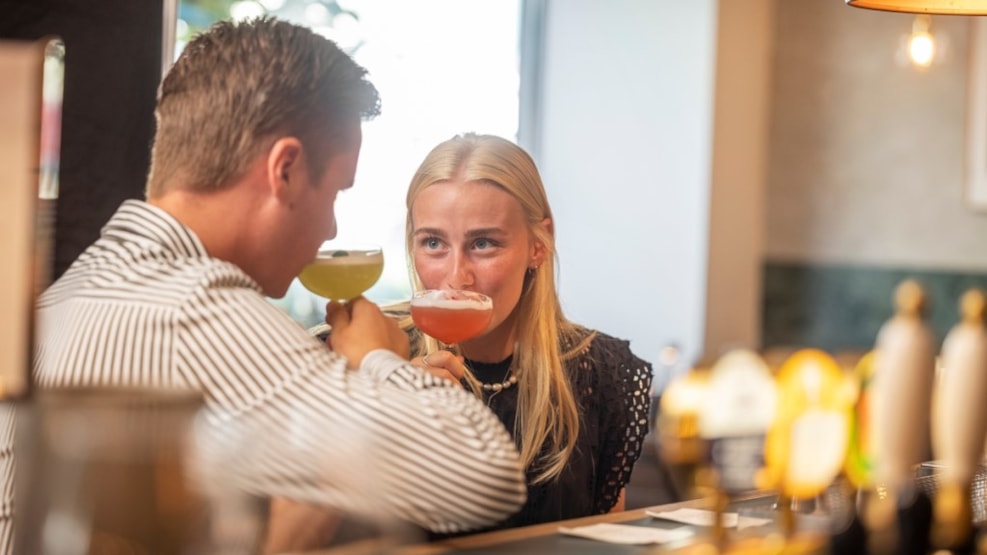 Struktur
In the popular food street Vesterå, you will find Restaurant Struktur which provides delicious meals among great surroundings. So come along and enjoy an amazing culinary experience at Struktur in Aalborg.
Once you've stepped inside Restaurant Struktur you will quickly notice the calm and cosy atmosphere. Enjoy lunch or dinner to taste their delicious dishes and experience the pleasant surroundings. If you can't decide what to get off the menu then try the culinary experience where you get to taste different dishes from the tasteful menu and choose between oysters, fish, carpaccio and other delicious meals. If you need something extra for your experience then try one of their many tasty cocktails.
At Restaurant Struktur near the vibrant Bispensgade, there is room for everyone and is a place that welcomes those who are looking for a quiet relaxing dinner, drinks with friends, a dinner with work colleagues or for hosting events. It is a restaurant that welcomes you indoors for a great culinary experience.
Read more about Restaurant Struktur in Aalborg...