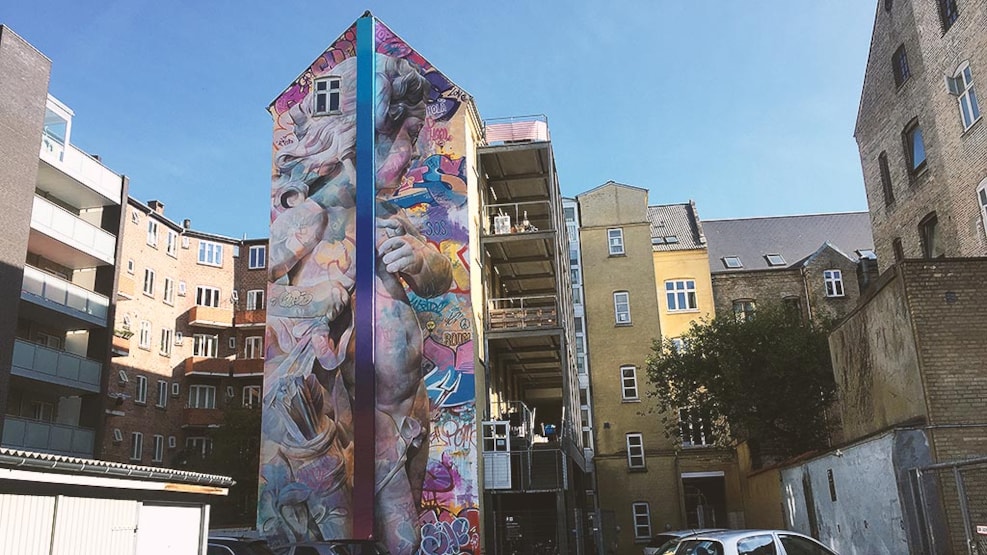 Street art - PichiAvo - Kattesundet
Experience "Love Desire", the colorful work of art created by the Spanish street art duo PichiAvo
The duo PichiAvo is known for its ability to spark relations between art, architecture, sculptures and social context. In their work, the artists Pichi and Avo often merge classic art and modern urban art, and "Love Desire" is no exception, with its mix of colorful graffiti and a classical sculpture. Fleeing from the self-centeredness of being a graffiti artist, Pichi & Avo are as one, combining their similar views of the world views into one work of art.
Pichi & Avo have showed in New York, Valencia and Wiesbaden in Germany, and among other places, they have made murals in London, Valencia and Aalborg.
The mural was painted during WE AArt 2016.
Read more about PichiAvo