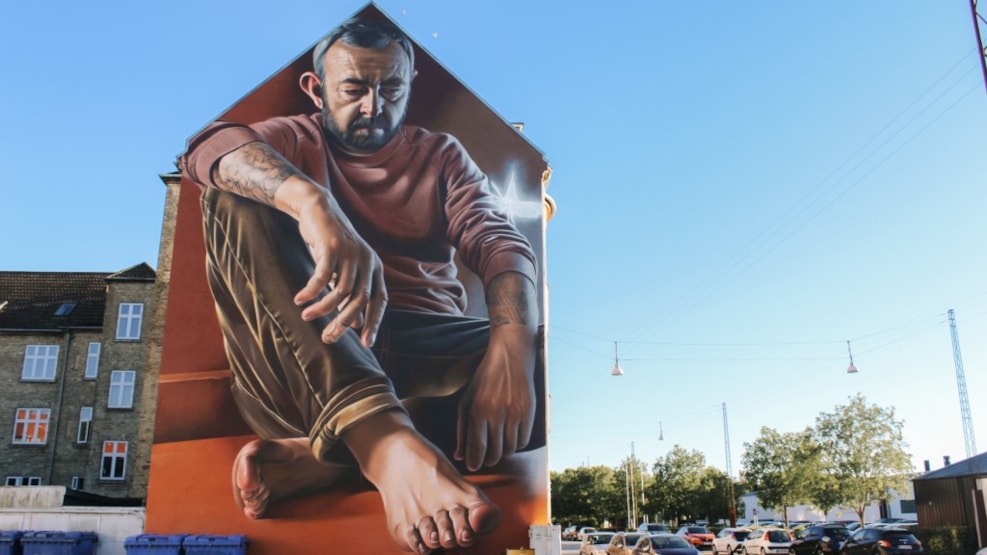 Street art "Out in the Open" - SMUG - Vestre Fjordvej 26
The Australian artist Smug (Sam Bates) is known for his incredible technique, where he performs large photorealistic works exclusively with spray.
You can experience his work which have no title on Vestre Fjordvej in Aalborg. The work depicts a sitting man, but why he is sitting there and who he is? Thats entirely up to you and your imagination. Smug never gives his works titles and has the philosophy that the works have a different interpretation from person to person.
Read more about SMUG