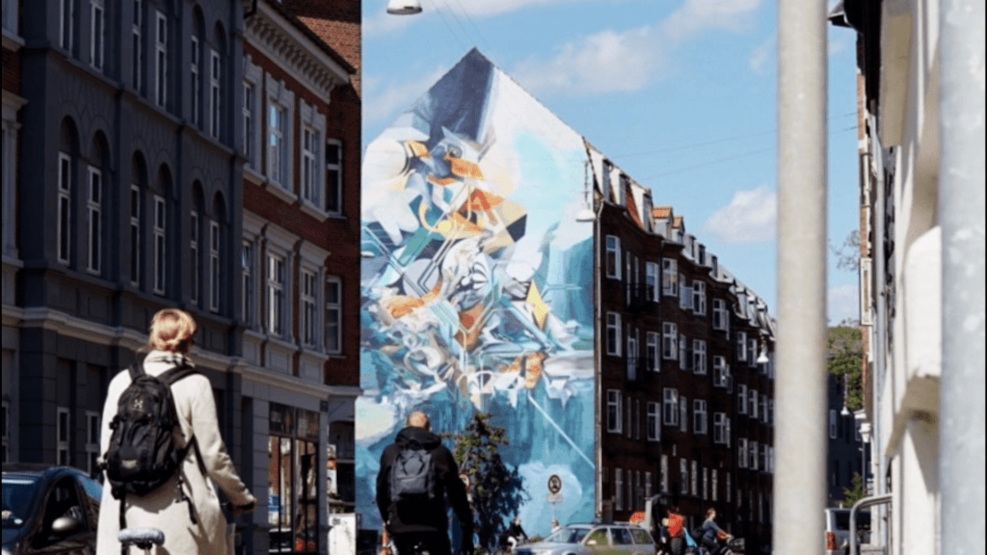 Street art "Out in the Open" - Oliver Vernon – Løkkegade 12
The mural at Løkkegade 12 in Aalborg, with its many colors, gives a fantastic background to Aalborg's cityscape. The mural was created by the artist Oliver Vernon as a part of 'Out In The Open 2019'.
Born in New York, Oliver Vernon has exhibited his work in cities across the United States, including New York, Los Angeles, Seattle, San Francisco and many more. All his paintings have their own rules and frameworks for colours, shape, energy and architecture.
Oliver Vernon has for many years been one of the icons of modern abstraction on the international stage of contemporary art, and with a mural, in Løkkegade you can experience agreat abstract work by the artist.