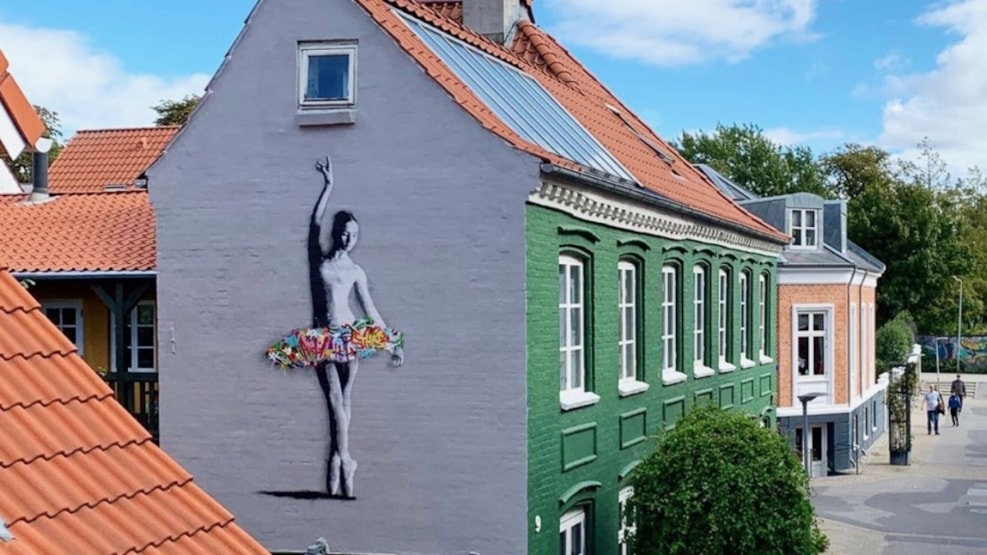 Street art "Out in the Open" - Martin Whatson - Langesgade 9
Martin Whatson painted this beautiful painting of a ballerina in Langesgade, Aalborg. He comes from Norway and makes both street art and stencil, which is a print that can be used to paint with.
Martin Whatson started painting graffiti in Oslo in the 1990s. He is a much sought after artist. The work is made in stencil and is called "Passé", which is a posistion in ballet. This street art is not far from "Rock Climber" which is another great work Martin Whatson painted.
He often paints portraits, dancers and animals. He uses many layers and paints both on canvas, prints and sculptures. His works are abstract, contradictory and full of colour and he often paints people and creatures in greyish colours. This work is characterized by both gray tones and many colors.
Read more about Martin Whatson...