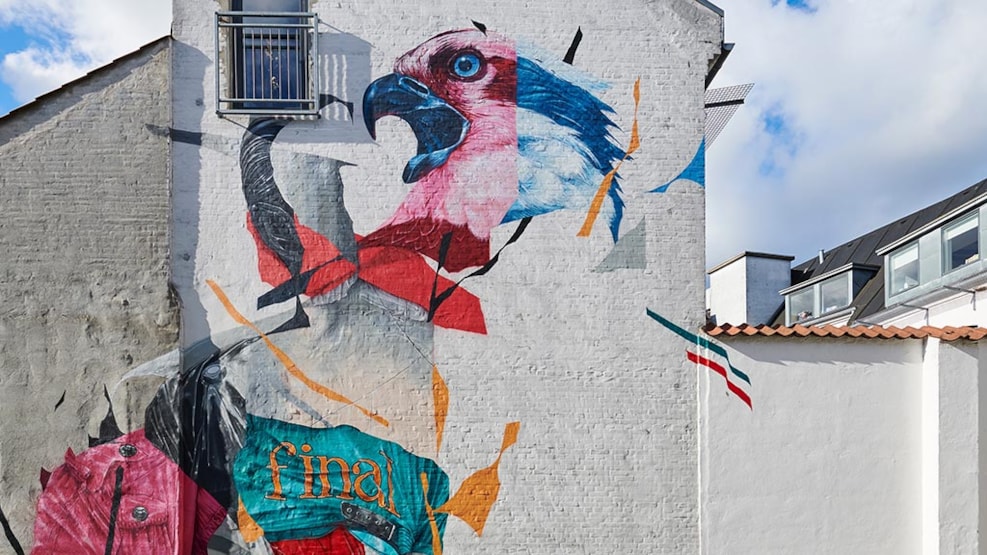 Street art "Out in the Open" - Joram Roukes - Bispensgade
The mural "Final Cut" was created by Dutch artist Joram Roukes during the 2019 mural projekt "Out in the Open" in Aalborg. You can find the mural in the yard of Bispensgade 8-10 in Aalborg.
The Dutch streetart artist was, for a time, located in Los Angeles but today he is living and working in Amsterdam. He is known for his overwhelming wall and oil paintings in bright colors, which often illustrates reflections on the day to day life, through a collage method.
Joram Roukes' artpieces often inpire curiosity because of the detailed, fragmented and experimental compositions. This creates and undefined excitement and dynamics in the paintings. Hereby, the onlooker is dragged into the artist surreal world.
Read more about Joram Roukes…