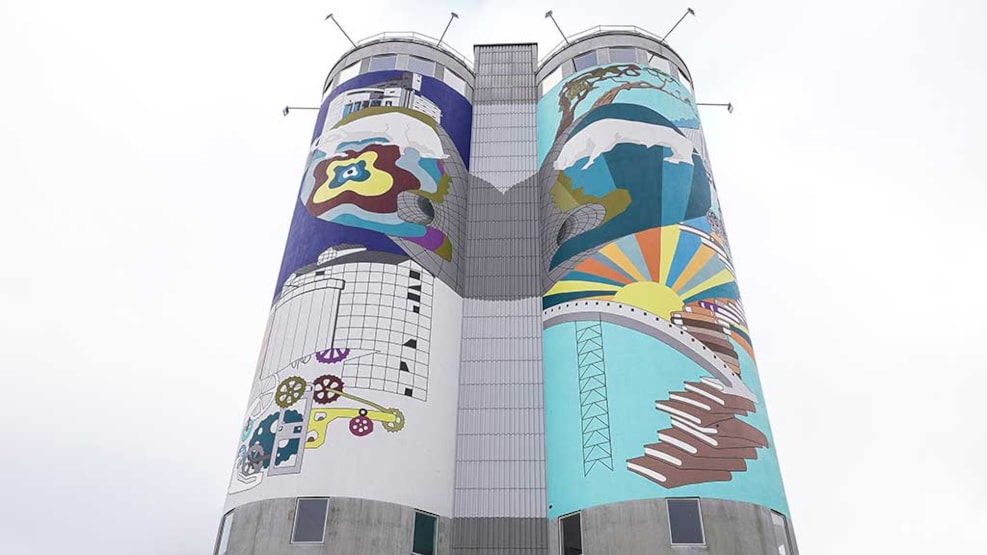 Street art "Out in the Open" - Jonas Pihl – Visionsvej 5
The Danish artist Jonas Pihl is the creator behind Northern Europe's largest mural to date, "Tvillingerne" (The Twins). The two silos have been engulfed in colors and motives representing Aalborg change.
The motive of the mural is to showcase the change of Aalborg as a city, from the industrial centre of Northern Denmark to a city of knowledge and culture. The two silos each reaching 34meters into the air are located on the old fibre-cement factory site, and stand tall as a doorway to Aalborg.
Read more about Jonas Pihl...