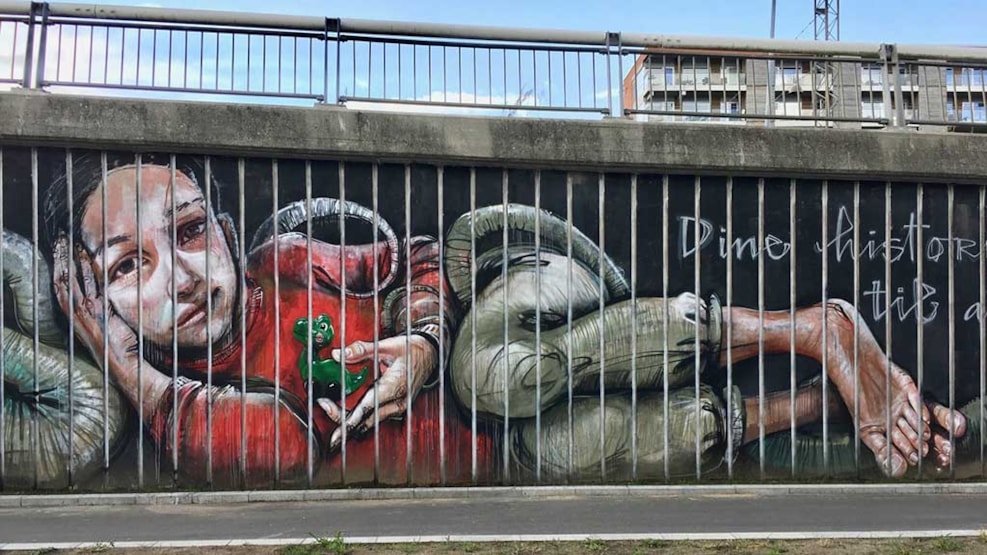 Street art "Out in the Open" - Herakut - Østeråparken
The German duo, Herakut, is behind the 50-meter mural on Godsbanen in Aalborg. The mural, "Your Stories make me forget about those Prison Bars" depicts a child's fantasy.
The 'Herakut' duo consist of Jasmin Siddiqui (Hera) and Falk Lehmann (Akut) and the started their collaboration in 2004. Since then they have created a large numberof huge murals all over the world while also being represented in many of the world's leading art galleries.
The mural has incorporated the already establish "bars" on the wall in its story to tell. The story of a young child imagination and a dragon which will take her away to another world.
Read more about Herakut...