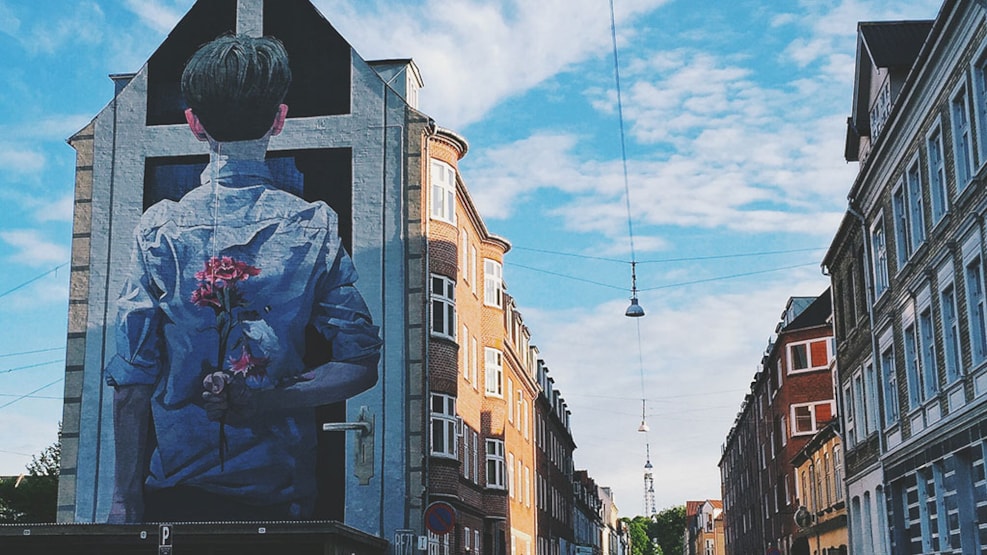 Street art "Out in the Open" - BEZT - Absalonsgade 34
The beautiful art piece Meeting her Parents is painted by the Polish artist Bezt. The mural illustrates the relatable and realistic situation of a young man meeting his partners' parents for the first time.
BEZT is a young Polish artist and one half of the artistic duo 'Etam Cru'. BEZT and his partner Sainer are known for their surreal murals which can be seen all over the world.
The mural found in Aalborg depicts a young man in front of a door with a bunch of flowers behind his back, ready to meet his girlfriend's parents. However, a rat is eating away from the bouquet. The mural was painted in 2016 as part of the 'Out in the Open'- project by Gallery Kirk.
Read more about BEZT...