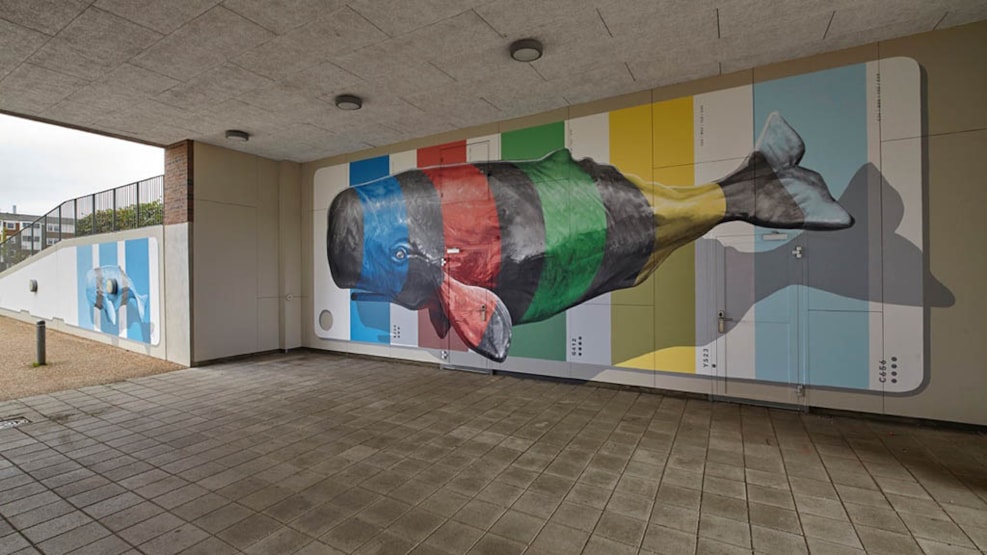 Street art - Nevercrew - Løvvangen
The Swiss duo NEVERCREW created the mural 'Nuances Selection' in Løvvangen, Nørresundby, in 2018 with WEAArt. The colours represent a fragmented timeline of evolution and understanding.
The mural was created by following the structure of the passage in Løvvangen, and what was created was a symbolic narration based on the idea of ideal colour charts. It depicts the idea of a surreal fragmented timeline which evolution is the result of the choices and understandings of reality. The Duo NEVERCREW is based in Switzerland and consist of artist Christian Rebecchi and Pablo Togni who have collaborated since 1996. NEVERCREW often examines the delicate relationship between mankind and nature.
Read more about NEVERCREW...